ITIL is updating! Version 3 to V4 | ITIL
So, ITIL is upgrading to V4
ITIL 4 is an evolution from ITIL v3, providing a practical and flexible transition that allows organizations
to adopt the new ways of working required by the modern digital world.
What's different in ITIL 4
ITIL 4 reflects and introduces the modern methods of digital transformation like DevOps, Agile and Lean IT.
The ITIL version 3 has a different lifecycle and credit system as compared to the newly launched version
4. The ITIL 4 Foundation was successfully launched in the month of February 2019 as per Axelos release statement.
ITIL evolution
ITIL ® V1
– Focus on systems Mgmt
– Business support focus
ITIL ® V2
– Focus on processes Mgmt for IT Services
– Business alignment focus
ITIL ® V3
– Focus on service lifecycle Mgmt with the help of processes
– Business Integration focus
ITIL ® V4
– Focus Digital transformation & New ways of working
– Integration & Coordination Focus
ITIL 3
ITIL Qualification Structure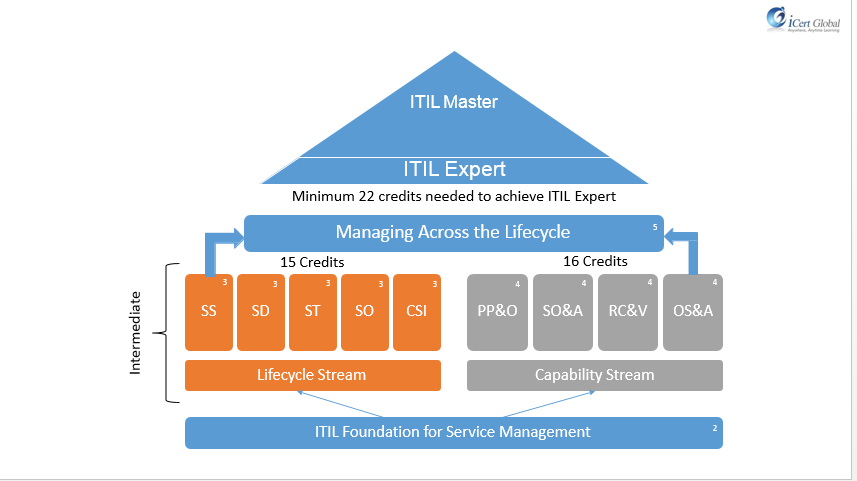 ITIL 4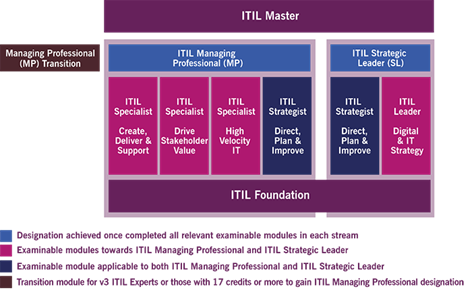 ITIL V4 Certification
In case you are doing ITIL V3, do not worry as your learning will be still be valuable but just hold it a
moment in pursuing further as ITIL 4 has a different pathway altogether. Remember, regardless of
ITIL V3 or V4, the core remains the same as we start off with Foundation Module and end up in Masters.
The modules in between changes.
As per the Axelos in their official page have reported that ITIL 4 expands on previous versions and
provides an end-to-end IT/digital operating model for the delivery and operation of tech-enabled
products and services.
---
Write a Comment
Your email address will not be published. Required fields are marked (*)
---