Latest posts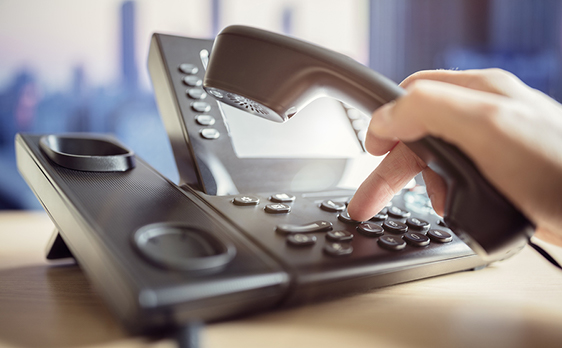 Posted 2017-09-18 by iCert Global.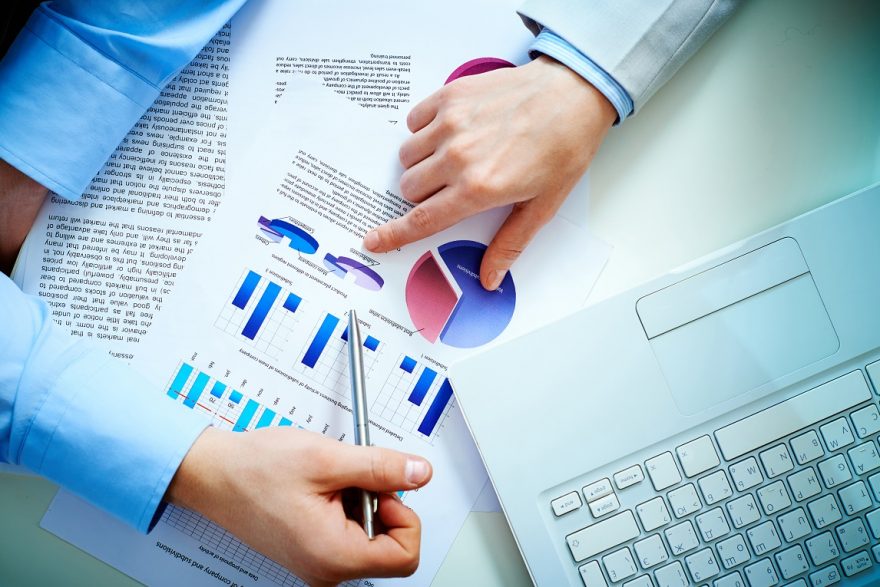 Posted 2017-09-17 by iCert Global.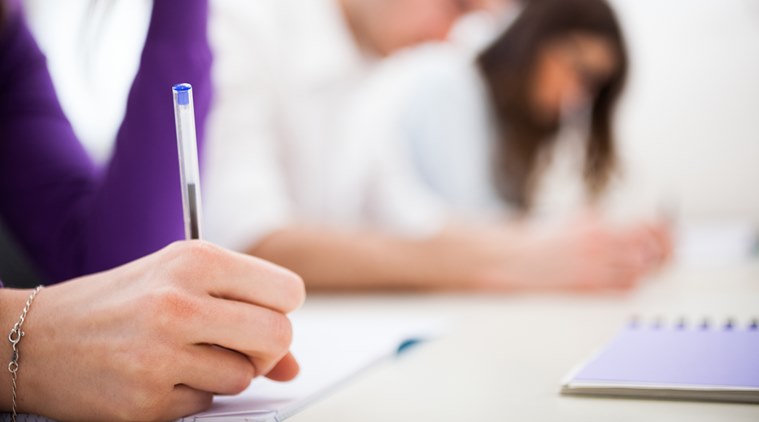 Posted 2017-09-14 by iCert Global.
Subscribe to Newsletter
Records reveal that 90% of the productive time engaged by Project Managers is on communication. The PMI's 2013 Pulse of the Profession report states that effective communications to all stakeholders as the most critical in project management.
The report further cautioned about the high risks due to poor communication, which is a shocking figure of 56% percentage.
One of the reason attributed to this rise in risk is the negligence to proper communication as project managers, at times, tend to take it for granted. Communication during the inception, especially about requirement walk-through can prove critical and impact the outcome of the project. It's important all the stakeholders well informed and educated about the expectations. Capturing the requirement correctly – usually exchanging notes and drawings or prototype – is again typical communication management. If the start is good, it's as good half the battle won. Most of the failures when analyzed point to the requirement analysis when the customer and vendor' understanding failed to match. For the scope of this article, let's look at key aspects that stress the need for effective communication in a business project.
Understanding stakeholders' expectation: it's easy to misread as 'requirements'. Stakeholders always have an expectation as to how the project should evolve and shape up. It will be difficult to gauge the expectation in the first call and hence it's iterative. The back and forth exchange is a necessity till all involved are able to read and interpret the message in voice – unanimous. The objectives agreeable mutually should be engaged as the mission of the project.
Risk Mitigation: Any undertaking will have its share of risks. Black and white is almost picture perfect. There will be some grey area, which is expected in a business engagement. . When the communication is free and frequent, chances are good in ironing out the difference and closing the gaps. The worst of risks are the assumptions made in the absence of valid or required information. Correspondence between different stakeholders will cut down the clutter and enhance understanding. The better the understanding, lesser will be the assumptions. Assumptions are inevitable, but efforts should be made to keep it to the minimum with least impact.
Transparency breeds trust. Communication helps to earn the stakeholders confidence. Much depends on the matter and manner which is being communicated and the manner. Its time bound and information critical to build a good rapport in order to build credibility. When there is nothing to hide, why will be the need to doubt? Open and transparent communication always clear results in garnering goodwill and establishing trustworthiness. An honest response that conveys an unpleasant message might be difficult to savor but that's how integrity is build. Trust deficit or erosion can create serious conflicts in slowing or stopping project. On the other hand, earning stakeholders' confidence will help in better understanding within both the parties to allow some leeway or latitude. All said and done, it boils to the trust – how reliable you are, and more importantly, truthful.
Precise and concise communication. Prompt, punctual and proper exchange of information using appropriate channels defines communication. How many actually acknowledge a mail receipt – though it's the best way to assure. It doesn't need to be rich in prose or sound poetic – a simple message using simple language is enough as long it communicates the required and desired information. Besides, stakeholders, especially decision makers are always short of time and may not be read the length of the letter. Hence it's recommended to keep it precise and to the point.
Regular and frequent communication. It's never construed as disturbance when it comes to the messages affecting the commitment. Free and forthcoming communication that's scheduled or unscheduled is always welcome and never understood as an intrusion specifically about project updates. The daily status report, weekly status report and similar reports are scheduled ones that are expected. And any alerts, warning or clarification exchanges are unplanned or unscheduled. Frequent communication will help in project navigation and better understanding of the actual progress made as accountable stakeholders will confirm or raise flags as concern to undertake remedial measures, if required.
Communication Management features as one the knowledge areas in PMI's PMBOK® A Guide to the Project Management Body of Knowledge (PMBOK® Guide). If you have a comment, please drop by and we can discuss it further.
We are one of the leading educational service provider offering project management programs as part of niche certification courses. In case you are interested to know more, please visit our website www.icertglobal.com
image courtesy: goo.gl/LphW1T
Read More
(A personal account of the perils of scope creep)
As Jobs puts it 'we can only connect the dots afterwards'. That's the benefit of hindsight? Well, if you have that as foresight, it makes you a visionary. Las Vegas was just a desert till one guy redrew the map toasting success on the sand dunes, and Vegas couldn't have been just conjecture then.
When I took over the reins, the project looked promising. Communications were open and the client very forthcoming in comments. One look at the team composition and my hopes were inflated: a trusted hand, a familiar figure and a total stranger, rest of the crew comprised of tester, Us Ex, web developer. The lead developer is more of a man-Friday as we have engaged in couple of projects and hence a tried and tested chap. It looked good and should have soared to great. We could spot the shore. If wishes were horses then beggars would ride!
We prepared the plan, sized the effort, scoped the requirement, and swung into action. The progress too was pretty much in line. We built a good rapport with the client and the stinkers were sporadic. The plan and progress almost matched with some slippage. A qualified tester got onboard and it was a shot in the arm. I had several sessions with the team and joint calls with client in understanding the requirement.
The long evenings, late nights, brainstorming sessions, soaring rhetoric and sizzling arguments, and not to miss the cat-fights, we saw it all as a team. The phone would suddenly scream followed by a volley of questions growing in decibel, and my team mate would politely hush her husband 'I will be leaving in 5 minutes'. Remarkably, she taught me what I can never achieve no matter how much ever I aspire – that patience and politeness in answering an agitated call.
Perplexingly the problems and posers kept piling, and from then on, we prioritized issues as critical, major and minor with color red, yellow and orange respectively. An open document was created and shared with client. And the bug count closely monitored with status reports both at start and end of day. The fixes left me vexed; flummoxed by failure after failure as I knew for sure that the bugs will be reopened. I chewed my finger nails all the way to my knuckles and went bone dry when the count refused to climb down. We dragged out weary souls and worn-out soles day-in and day-after licking defeat in the hope that 'we lost the battle but will win the war'.
The client is not to be blamed completely as for the team goofed up pretty bad in managing the scope. A little here and a little there and the result wasn't scope creep but a bloated scope with too many 'bells and whistles'. It wasn't the foot in my mouth but the whole leg. Chewed more than we could swallow? It wasn't time to wallow in self-pity. But I couldn't help feeling sorry for the team; for myself and then DH Lawrence hit me hard where it hurts the most 'I have never known a wild animal feel sorry for itself'. May be I am 'domestic' – heck, man is a social animal, if it can be used as a disclaimer. The client squeezing hard and the management make it clear about the climbing cost, the noose was tightening. The stakeholders had a simple mandate – the timeline. Problems and philosophy are a pair. When you muck-up big time, be prepared for your back to be blackened. But as they say if the progress is as per the plan, then there is something wrong with the plan. Then why plan? [we will discuss as a different thread]
Tell me something, only Results count? Is it? I checked this quote by Jacob Riis who, it seems, coined it for me.
"When nothing seems to help, I go look at a stonecutter hammering away at his rock perhaps a hundred times without as much as a crack showing in it. Yet at the hundred and first blow it will split in two, and I know it was not that blow that did it, but all that had gone before" - Jacob Riis.
Results count but efforts can't be discounted.
We narrowed down the action-items as in-scope' and passed it around, armed ourselves with facts and figures as counterweight. We managed to complete the project but not in the prospect and promise we had pinned our hopes, rather it was mixed-feeling of bitter-sweet that the final handover happened. Post the delivery, when we did the causal analysis, the scope creep sank our boat. Expectedly CRs (Change Request) were raised but they were either counted in as 'courtesy' or 'cost-free' who didn't treat it binding as billable.
It was a lesson learnt about clearly recording your scope and securing a sign-off on the deliverables and we became more conscious and cautious about the creep in succeeding projects. It was indeed a slippery slope!
image courtesy:goo.gl/nencBL
Read More
Continuing with our previous blog post about the changes in the PRINCE 2017 Release, this posting covers the exam details for both Foundation Exam and Practitioner exam.
The details are provided from the Axelos site to preserve integrity of the data, and also avoid unnecessary ambiguity
Foundation Examination Design
Exam Design
• Number of questions reduced to 60 (previously 75 with trial questions), and no trial questions
• Exam duration unchanged (1 hour)
• (Pass mark may be adjusted following standard setting)
• Negative questions removed, except where it is part of the learning outcome to know that something shouldn't occur (e.g. NOT, FALSE, INCORRECT)
• Number of list and missing word questions reduced, i.e. more standard questions
Foundation Exam Structure
• 5 Questions on key concepts
• 8 questions on principles
• 28 questions on themes
• 3-5 questions on each theme
• 19 questions on processes
• 2-3 questions on each process.
Practitioner Examination Design
Exam Design - Questions
• Number of questions (marks) reduced to 75 (previously 80)
• Exam duration unchanged (2.5 hours)
• (Pass mark may be adjusted following standard setting)
• Question styles removed:
• Multiple response
• Assertion reason
• Question styles retained:
• Matching (for BL3) – max 3 marks with 5-6 tokens
• Classic (for BL4) e.g. Yes, because…..
Practitioner Examination Design
Exam Design – Scenario/Information
Candidates will only need to refer to:
• A one-page project scenario
• One page of additional information for the organization theme (person profiles)
• Approx. 4 lines of information before the question stem to provide the context (especially BL4 questions).
In other words:
• No separate lengthy additional information (except for organization theme)
• No 'delete entry 1', 'amend entry 1' questions'!!
please watch this space for more update. We will keep you posted more about the developments about PRINCE 2-2017 release.
Wishing you good lucl in your endevaors.
image courtesy: goo.gl/XrGZEt
Read More
PRINCE2 – Managing Projects in a Controlled Environment, is one of the well-known, widely acclaimed, and globally recognized certification in Project Management.
Those familiar with Axelos-PRINCE2 (2009) don't need any introduction. By Mid-2017, Axelos decided to roll out an enhanced edition, which they named as PRINCE-2017.
Recently PRINCE2 has evolved further with changes incorporated in its syllabus, Examinations for both Foundation and Practitioners. The changes reflected are only in English language and for other language supported by Axelos, the release is expected in 2018.
Now you may ask, why Axelos got this change done? What is so different in this new edition?
AXELOS regularly seeks feedback from the international community about the standard and usage of its Certification programs in enhancing the ability of the PRINCE2 certified professionals to manage and deliver projects successfully. The feedback over a period of consultation from 75% of Accredited Organizations (AOs) concurred the need and agreed for an update of the program syllabus and exams. Not only the AOs, but Industry experts and stakeholders were consulted in improving the content to align with the work-environment that's fast-paced and ever-growing to reap more benefits for the practitioners, customers and other associated benefactors.
Answering the second part of the question, as to what is so different in this new edition, the themes chapters have been restructured to enhance flow and readability and to accommodate important new material on how to tailor projects.
Besides, The update is characterized by an emphasis on:
● tailoring PRINCE2 to the needs of organizations and project environments
● the principles that underpin PRINCE2
● greater clarity on the link between the themes and principles
● the restructuring of the themes guidance to accommodate specific examples of tailoring
Now the next question expected would be, 'why so much stress on Tailoring'?
As you know, PRINCE2 is extremely flexible, versatile and completely scalable., which have always been a key factors in the success of PRINCE2: the method is readily tailored to the needs of any organization. The philosophy and practice of tailoring is a thread that now runs throughout the guidance and the training programme. In fact, it permeates the entire thinking of the PRINCE2 2017 update.
Summary of the changes in PRINCE 2017
With regards to the syllabi:
In the Foundation level, Addition of chapter 2, 4 and 21;
• Chapter 2: Project Management with PRINCE2
• Chapter 4: Tailoring and adopting PRINCE2
• Chapter 21: Practical considerations for organizational adoption (Tailoring & Embedding)
Notably the old Chapter 19 (PRINCE2®: TAILORING PRINCE2® TO PROJECT ENVIRONMENT) removed.
Now, there is much emphasis about Tailoring.
In terms of Exam, the changes include:
Foundation Exam
– Focus is clearly on the core of PRINCE2
- Elements of the exam that are not part of the core have been removed
- Assessment criteria around tailoring have been added
- The emphasis on different parts of the syllabus has been readjusted
The Practitioner exam
The major changes include:
● The Practitioner exam will now test candidates on all parts of the PRINCE2 method
● The emphasis on different parts of the syllabus has been readjusted
● The candidate is now tested on the general application of the core of each theme and process and on their practical ability to assess, in a particular context, whether an approach to project management is effective and fit for purpose
● Improvements to the exam design have been made.
In our next blog posting, we will dive deeper about the exams, especially the format, number of questions, duration, pass mark, - and more importantly how does it differ from the previous version.
Watch this space for more information. For any queries, please write to info@icertglobal.com
Disclaimer: to avoid ambiguity, some of the information used in this blog were sourced from Axelos.


Image courtesy: www.prince2.com
Read More
The most powerful mode of marketing is the word of mouth.
Is Digital marketing same as word-of-mouth marketing? Yes or no? Well, what do you call 'thing going viral on the social media'. The word spreads faster than a forest fire. We bank on referrals and trust the testimonies of our contacts before deciding on a service provider or business provider.
Today, it's too expensive to try out the trial and error, and hence we follow footprints to be better safe and sure. Check and double-check. And that's the reason why the online reviews are attached too much importance because you can't collect all the information from your known sources, and hence, need to rely on unknown sources as well. Be it a travel or hotel booking or buying a car, we need to arm ourselves with facts, figures and Opinions. It matters more these days on others' experience to get a perspective of 'how it will be', before doing it on our own for the 'self-experience.' Isn't it? How many times have you checked a restaurant's reputation online before booking a table? And scrolled down all the way to sniff out foul smell? Yes, that one star rating which makes your face frown. Yes!
Word of mouth is more personalized. But in this digital era, where time is money, it's impossible to knock on every door to get first-hand feedback. Technology has advanced. We speak of being ahead or behind the curve in technology. So the best way to pool in people's views in one place would be the internet. And if that be, what's stopping you from marketing using internet as a channel.
This could be the genesis of digital marketing. People prefer both brick and mortar shops and online shopping too. There exists a market share for both, and if you consider convenience, comfort, choice, online shopping is head over shoulder.
Times have changed and it's wise to turn along the tide. So hoardings which do exist have shrunk in number and instead the online banners have risen exponentially in numbers. The medium of sale has shifted. Online transactions have spiked in numbers. Marketing of products and services using technologies through internet is otherwise known as Digital marketing, wherein the online space is used to provide the user experience to the best extent possible in promotions and pushing sales.
'data is the new oil'
Why? Because that's the most valuable resource. What moves the needle? Sales. And sales to happen, you need data. Refined. There, indeed, is an information overload. Looks like there is a data dump, and that's why refined.
Transparency is the key. Be it a website or a product/service promoted in a website. 'how many users? how many likes? how many new users? And that leads to the next poser 'do you have the resource to refine?'
People are crunching the numbers and scrambling for data to dissect the demography in order to study and better understand the market conditions and customer behavior. Anything that cannot be backed up with data becomes merely an opinion. Credibility is the cornerstone. Data integrity. Everything centers on it.
Know your customer.
When a customer shops for a book, or a perfume or a laptop, or holiday vacation or anything for that matter, it gives a glimpse of the customer in terms of taste and take. Next time when the same customer visits the page, there will be "you might also like" with several allied products or services listed. If that can bring a smile on customer's face, then its good user experience.
Now this can be made possible only we have credible data. Don't let data sound so technical. It is information. How much you know about your customer to serve better and thereby improve your relationship. Relationship building is the ultimate key because that's how you earn the customer's confidence.
Data is the decisive factor.
Image credit: goo.gl/WmYFDt
We will discuss more about this subject in the week to come. Stay tuned.
Read More

Quick rundown on what are key skills & expertise that helps to manage the programs successfully. First and the most important aspect is how well we connect with our customer and how soon we speak the language of our customer, which really helps to get the connect with customer and their stakeholders.


Business Context/Knowledge: The person who is in charge of the program should have the complete knowledge on the Customer Business in terms of revenue generation model, and their customer base etc.

Broader View/Vision: Scope of the program is much larger than the project and in most of the cases program contains more than one project stream in it. Hence it's inevitable for the program manager to have the broader vision of the program that would help to streamline the projects in it.

Antedate Customer Needs/Solutions: We need to provide solution upfront before even customer identify the problem. Fierce market condition deprives the luxury of attention. Customers are not interested to wait anymore for wireframe. They instead ask for prototype for which they might prepare their business specifications.

Effective Communication: What do we mean by effective communication? Everyone communicates and people who communicate effectively influence the people with less time. Communication is not only speaking/presenting but also formal and informal mail communications and how effectively facilitates the meetings etc.

Stakeholder Management: Stakeholders are groups, organizations or individuals who can affect, get affected, or perceive themselves to be affected by a programme. The stakeholder response is critical as some may oppose and some support. So the threat can come from within and hence it's important to have the buy-in of the stakeholders as some may stand to gain or lose, some may see the program as a threat or some will support. It cannot be a mixed bag. What about the human resources? They too can become stakeholders Resources given their competency and skill.
Wish to know more about this MSP – Managing Successful Program? Please click
here
or call +
1 (713)-287-1252
image courtesy: goo.gl/2zijy8
Read More



The Sixth Edition of PMBOK® Guide Will Be Soon Out | Project Management




PMI (Project Management Institute) is expected to roll out the Project Management Body of Knowledge (PMBOK® Guide) – Sixth Edition by the third quarter of 2017. It is expected that the draft version of the Sixth Edition is ready by the first or second quarter, and the final version of the Sixth Edition should be available by mid-2017, if things go as planned.




What are the changes expected in the Sixth Edition?




>> The size of the book. Presently, the fifth edition PMBOK® Guide, has 13 chapters that spans 415 pages. The sixth edition is expected to be quarter the size of the 5th edition, which means it should be close to 84 pages and the number of chapters too have come down to 10. So, sixth edition should be 10 chapters with 84 pages in the draft version. By the time sixth edition gets published, PMI possibly will add more pages. The final number of pages for now is unknown.




>> Inputs, Tools & Techniques, Outputs (ITTOs) – the sixth edition will not dwell deep into ITTOs, rather it will be covered at a high level.




>> The first version of the PMBOK 6th edition is ¼ the size of the PMBOK 5th edition. The 6th editions currently has 10 chapters and 84 pages, while the 5th edition had 13 chapters and 415 pages.



>> Alignment with Process Groups: the sixth edition will be divided based on the 5 process groups, and not the 10 knowledge areas. This is considered a major change as the Role Delineation Study (RDS) conducted by PMI has presented its findings and proposed the changed to be aligned with process groups.



>> Combination of first three chapters. In the sixth edition, the first three chapters will be combined as one – the interpersonal skills of the project manager and organizational skills will be merged in to one.



>>Two processes are expected to be deleted. The Close Procurements process and Estimate Activities Resources are more likely to be deleted.



>>Two knowledge areas to be renamed; Time Management and Human Resource Management to be renamed. Time management will be renamed Schedule management, while human resource management becomes Resource Management




>> Knowledge Areas to feature four section. Every knowledge areas will have four new sections, namely, Key Concepts, Trends and Emerging Practices, Tailoring Considerations and Considerations for Agile/Adaptive Environments.




>> An exclusive chapter on role of Project manager. This chapter on Project Manager will cover the key concepts about core competencies, expertise, leadership skills expected in leading a project.




>> Approaches for Agile : every knowledge area will be inclusive of a section with a the title Approaches for Agile, Iterative and Adaptive Environments'. This will , detail the integration of agile practices in project backgrounds.




>> PMI Talent Triangle™: PMI spells the details about the technical skills, business intelligence , and leadership considered the key skills for success. It is also known as Talent triangle.




Reference source: http://www.examspm.com/2016/07/16/pmbok-6th-edition-release-date-changes/




https://www.pmi.org/pmbok-guide-standards/about/current-projects

http://www.pmi.org/certifications/types/project-management-pmp/update

https://www.pmi.org/pmbok-guide-standards/foundational-standards-exposure-draft

https://www.pmi.org/learning/training-development/talent-triangle




image courtesy:

goo.gl/D9V6Rb
Read More
The biggest challenge in any corporate or company [big or small] is conflict management. Most of the professionals as part of the human capital are admittedly millennials and the most worrisome aspect is their psyche. This generation is simply intolerant or less tolerant. However talent they might, being a bigot is the last thing a Project Manager want in the team, the delivery is not going to happen. No project has ever delivered by one person. It's a team effort. The team has to be open to each other and are to criticize the ideas but criticize the person. That's a very line as differentiating a person from their thought isn't easy as put. Many tend to take it personal.
Another challenge is that most of the people don't have common objective. Or the vision is not the same for everybody. The same thought can be perceived differently – just like half full and half empty. We tend to see things differently looking at the same object. So this lack of sync in project members adds to the conflict. Hence people at different layers in a project need to be in the same and understand one another. This, of course, is easier said than done because there is something called residual anger that becomes a huge bottleneck. There could be a bitter rub in the past project or some engagement and human by nature are egoist. Hence, in a professional environment, we have to conduct professionally setting aside personal differences.
How to fix when we have multiple stakeholders [internal stakeholders]?
People should know their boundaries. [It is already mentioned that they must have common objectives,]. There might be a QA manager in the development team. Though the QA Manager identified some issues in the development, it will not in in the person' premise to fix as part of the common objective. Rather, the QA manager must escalate to the Dev Manager who must attend on the fix. The conflict arises when the QA Manager tries to solve the Dev manager' problem out of enthusiasm or interest or urgency or reason conceivable. But this is unacceptable. This will cause chaos and conflict in the system. Unless they are the owner of the problem, they should not solve the problem. In a professional environment, if every profession tries to solve every other problem, that itself will create conflict because different people will different strategies to deal with problems and manage project. The need of the hour then is people at al layers must be organized – they should their mission, vision, boundaries and roles & responsibilities.
In a complex project, conflicts are common, and this where the project plan plays a critical role. The project plan helps in communication plan – as how as stakeholders – must communicate with each other and the frequency of communication and manner in which information can flow back and forth. The moment people start to respect their project plan, then there is less chances for conflict. Sometimes we may need to set back and view what the plan states. T There might be moments when you may have to listen to your instincts. Before the project started, you might have agreed to do, and by now looking the project plan, you may not be on track and even lag. Whether you are over boarding or under. Whether there burn rate is more as compared to the efforts or within control. Going by experience, the burn will be more. That's why you may have to sit back and look back at the rule of engagement drafted at the start of project initiation for greater clarity.
The boundaries for the stakeholders too must identified, well documented, and respected. Thus will avoid inference, intrusion and encroachment. Thus when there is greater collaboration and cooperation within the team is paramount to keep the stakeholders satisfied.
image courtesy: http://www.pmi-ksa.org/wp-content/uploads/2017/03/Stakeholder-Management-and-Conflict-Resolution-Course-Brochure-3.png
Read More
Coercive Style –
This style if project management is possible
when the project manager is technically and functionally knowledgeable enough to give the detailed direction to the team. Though there is not much risk to the project in this style, as the project manager has all the details to the last very point, many may not agree with this style. As the solution is provided by Project Manager, team may lose interest after some time with this project Manager. In this style of project management, there is no or less chances for innovation. This style will fit in some mission critical projects in water fall methodologies however this may not go well with Agile methodology as everyone should own the responsibility and accountability of the delivery made by the project team
Authoritative Style: In this style project Manager gives the direction to the team however team has space to come up with the solution and implement the same. Project Manager has complete vision of the project and helps the project team to understand the vision and let them to execute the same. In this style project team gets assistance and guidance. In this case project Manager needs to have very good functional and some technical expertise to exercise this type of management style
Affiliate Style: In this style project manager is more friendly with the project team and also takes care of they needs including the career goals and personal needs. In most cases when the team has right set if technical and functional skills where the team needs very less guidance from the manager on the project delivery this style will fit aptly.
Democratic Style: In this style everyone in the team has a say in the project execution and planning. In this case to arrive at the proper project plan, it takes longer time as everyone in the team involves in the planning and at times its very hard to come to a conclusion when more than one people have different opinion.
Coaching Style:
Any project Manager is required to play the role of coaching at some point in time of the project execution. This too comes along with democratic style where project manager encourages the project team even in their times of failure. This skill/style is more required when the project team is inexperienced and needs more hand holding.
We have gone through the different styles of project management, and its clearly visible that we may need to exercise different styles at different phases or times of projects. Depends on the complexity, maturity of the team, stakeholders we have to decide what type of style we should exercise..
img source:
http://www.wns.com/Portals/0/Images/HeaderBanner/desktop/933/15/Management-team-HD_LR.jpg
Read More
Role of Project Manager Vs Different Cases of Project Types
Here I would like to share some of the project management styles that would be effective in certain environments. We can consider some of the common project environments and what type of project management style will go well with those situations
1. Customer is well organized (Clear Scope, fixed time line & Efficient project Teams)
This is very ideal scenario however this may not the case in most cases but there is some challenge if the project team is not engaged well, there is high chance they will lose the interest which will damage the work. So in this type of environment Project Manager needs to be more organized and more people -centric to manager for the project to be successful as the focus needs to be there on the people more (in terms of engaging them well)
2. Difficult Customer (Scope changes, Demand fixed timeline & Efficient Project Teams)
This is most common scenario which we can see in most of cases. Here challenging part is stakeholder management and clear communication mechanism should be in place. In this case Project Manager needs to be commanding and have control over all the stakeholder to ensure that all commitments from different stakeholders are honored on time. All communications to be strictly followed and any deviation to be communicated and rebaseline accordingly upon the approval of the respective stakeholders
3. Difficult Customer (Scope changes, Demand fixed timeline & Unorganized Project Teams)
When both Customer and Project Teams are not as expected, then project manager's role become even critical and Project Manager needs to implement almost all the project management principles strictly in all phases of project execution so that he/she can bring the predictability of the project to the stakeholders. So in this case for sure Project Manager needs to be trained in Project Management thoroughly to reduce the risk to the project.


img source:
http://www.projectmanage.com/files/PM-certificate.jpg
Read More
NO. The title was coined deliberately to draw your attention. But the layoff and downsizing news is all over the media, especially IT sector, and some in the industrial sector too. During the appraisal week, its no surprise to hear about the pink slips. No performers has a place in the team. Typical chopping off the deadwood. Some companies follow clearing of bottom 10-20 percent workforce, but the figures read in the media seem to bamboozle as the layoffs is by hundreds and thousands. Accept the fact the market has changed. It's a buyers' market, and talent alone is spotted. Rest is not even counted.
Companies strategist by shrinking the workforce to keep the focus on their talent pool. Companies are increasingly scrutinising their human capital to compete, especially, in niche technologies and that's when the certifications from reputed governing bodies really make cut above the crew. There was a time, when hiring was made on a particular technology or expertise. So if you are good in conventional development particularly waterfall methodology, then the typical hunt is for the profile fitting the requirement. Nowadays, even the profiles needs the resume revived has to be mixed-bag. Will this resource help us for an agile based project since the experience weighs heavily on waterfall? And that's why and where the certifications count. Mentioning experience in a particular stream of technology won't suffice. You need to be accredited. And that gives you the recognition to be at least considered as a candidate. PMI has its own certifications, of which PMP is their flagship, but the PMI-ACP has gained traction these days to lend the stress on your agile expertise.
Now you might question why the 'flavors'? These days, project managers are expected to code. The managing, leading, supervision is the very job description, but coding has also become the minimum expectation. If the project manager starts coding, who will manage the project? Its an interesting poser. The project manager will have to manage time as well to apportion some for coding. It is something added to the job profile. Unless you are proficient in coding, how will can you assess your team' productivity, or even trouble shoot by rolling up the sleeves when needed.
Resources must be so flexible that they can be placed anywhere – doesn't matter what is the technology. Be it java or dot net; be it water fall or agile; be it proprietary of open source. And the expectation set is very clear: the quality cannot be compromised, and the learning curve cannot be steep. Mostly, its on the job, or beforehand.
Its tough. Yes, it is. 'when the going gets tough, the tough gets going'. So the shine of the verifications has not waned. In fact, it has become more of a necessity to possess, and the more you have, more are the chances for you to be identified and after that the interview process takes over. Even then, you will learn that all you spent in the time of certifications has made you more confident in facing the panel.
Good luck.
image courtesy: goo.gl/zU7
Read More
The tongue has no bones but it can break bones. You heard it before, now hear it again.
"Three things that never come back; the spent arrow, the spoken word and the lost opportunity" said William Gregory Paige. So we ought to be careful with the choice of words and its utterance as well. The tone and modality matters too.
At junior level, when cant brook no dissent, seniors must even be even more careful when wielding with words, a word spoken out of line can mar and make matters worse.
When tempers flare, this is expected when people of different opinions are around, even the put a leash to your tongue so that you don't end putting your foot into your mouth.
An agreement that has be signed didn't see the ink on its paper because there was a someone said something. Eventually, business suffers? People suffer.
In a fit of anger we throw a volley or words only to become remorseful for what was spoken cannot be swallowed not the hurt inflicted become can be reverted to normalcy. Something in life are irrevocable. At some point in time, we all have been guilty.
Recently a co-worker walked away because the superior screamed at her in full force on the floor with everyone watching. Human dignity won't allow its self-respect to be stepped like a door mat. Collecting herself and whatever leftover on the table, she quit on the spot and walked out. That's a typical lose-lose situation. She was a performer always ahead of her timeline and never failed to deliver, something she made or said sent spark flying and the senior manager just lost it. The composure crumbled like pieces of cookies. It would be unfair to say that a replacement is impossible after all no person or position indispensable. But when you are in a team, and develop a rapport build a reputation and there is chemistry when you know ell to count on the performer, find another one to fill that chair is just impossible. Let's accept that.
You can do the 'what went wrong' will be more as post-mortem, but there are two bruised souls licking up their wounds, corporate or conglomerates – they are still humans bundled with emotions and touch a raw nerve and there is an explosion. In this case, had the superior handled with more care checking the temperament, that's questionable, the firecrackers could have been avoided. Instead of giving into your emotions, rein in and even reason. The employee that walked was was someone on whom the company had invested time and money in the form training, mentoring, grooming and upskilling, and with one word that turned toxic, would torment the superior no end. Eventually, all things pass but some take quite a bit of time. Like the say there is light at the end of end of tunnel but no know how long is the tunnel. Like, this will pass but the timeline cant be put in days or hours.
To become a better you, take note of what gets you offended quickly and never go there or let it come to you."
― Israelmore Ayivor, Become a Better You
image courtesy: goo.gl/HEZr5u
Read More
Automation is almost everywhere, and head more in the IT sphere. Of course it started from there and soon spread to other industries. It wasn't a question when they are introduced in software industry, especially in testing. It was more about the replacement skilled hands good at manual testing. No matter how good you are testing, there is a slack on everyone as the day wears out, human fatigue, wear and tear is all part of the daily rigor, but for a machine that's lifeless and programmed to perform complex and complicated work, there is no such fatigue except the glitch, which the engineers anticipate, preempt before deploying into production.
There is flip side into automation but the benefits far overweigh manual testing and hence the job loss. With automation taking over as a technological drive, it was only a matter of time before manual testing would replace men with machines. That's the reality and sooner one reconciles and find alternatives to stay relevant, and required there is less to worry about pink slips.
It is a technique that was devised way back in 1990s by two engineers working in Motorola to improve the quality by decreasing the numbers of errors that might occur. It is basically about identifying the causes of the errors, and systematically removing there errors, so that there will be not any recurrence. The quality engineer follows management methods based on experimentation and observation and analyse their findings through statistical methods.
The higher the probability of reducing the errors, then higher will the profitability to the organization. This was the underlying principle. This practice created a specialized pool of talented people who have an eye of detecting the flaws and direction solutions to fix.
They follow a step of methods that sequential in inspecting and identifying the defect to create a defect-free product. Statistically speaking 3.4 defective features per million opportunities means 99.99966% of all opportunities to produce some feature of a part that are free from defects. That is six sigma in a nut shell.
Six Sigma Green Belt Certification
Couresty:wiki
DPMO is Defect Per Million Opportunities. From the chart, it is evident the desired six sigma level is 6.
Along with the various level of identification came the expertise with in a person to handle six-sigma related projects and to evaluate their expertise, karate belts like yellow, black were used to identify the skillset of the six sigma professionals.
The Six Sigma Green Belt professionals are generally employees who are involved with maintenance of Six-Sigma as part of their job responsibilities. This does mean that this is their only job but one among many parts of their line of work. Six Sigma Certification Online is very much possible as training centers provide different modes of imparting knowledge transfer: Instructor-led Classroom, Instructor-Led Online Class and E-Learning.
There are many benefits of Sig Sigma testing, some of which are highlighted below:
Improved quality: when Motorola initiated in early 90s, it almost went unnoticed. Jack Welch made it popular when he announced the annual results and heads started turns to Six Sigma and more companies followed suit.
Increased ROI: As mentioned above, higher probability of reducing the errors leads to greater profitability to the organization.
Greater Customer Satisfaction: It's a win-win where both the stakeholders are happy: the client and vendor.
Employee Recognition. The employees who worked in bringing the turnaround by tightly controlling the defects deserve due appreciation and accolade.
image courtesy: goo.gl/sfgsje
Read More
Does artificial intelligence fall under the ambit of IT services? Yes, so long they are used for IT related projects and programs. Automation is again big time in the software industry. Check out and you will find them more IT-services based.
Failed computer replaced during U.S. astronauts' spacewalk [source- Reuters]that doesn't speak of IT Service Management? News like and a horde of such articles and news items in the public domain only stresses the importance of IT Service management.
Who will manage the IT Services?
Of course, IT Service Management team, that could include IT System Managers, IT Administrators, System Administrators, IT Quality Specialists, IT Audit, IT System Analysts and Quality Control who are either responsible for streamlining the IT Systems or part of IT Service Management team, Quality Assurance teams responsible for software and infrastructure.
Who will manage the people handling IT Services?
The reiteration IT Service management is because there is no sphere of our life which IT has not shaped up. IT is ubiquitous. It's almost everywhere. So you need people who are skilled in managing and handling IT systems. The need for ITIL® Certifications is more as a test of competency and validation expertise in handling critical scenarios. IT Service setup can be simple or complicated, and more often not, the complexity varies in severity, and you can take it for granted that any IT System will be complex. Hence, most companies prefer skilled people with experience and rich expertise in entrusting the systems. Just like mirror servers, company don't prefer to depend on any particular team, rather they prefer a mix of teams who can be deployed and pressed in to service should a situation warrant. This is the very reason why the ITIL® Certifications have gained prominence in the recent times as professionals start at foundation level and then move on to the intermediate modules – which can be either Lifecycle modules best suited for professional pursuing management of services and the other is capability modules, which is apt for professionals preferring the process, and the next level of certification is the MALC ( Managing Across the Lifecycle) and clearance will lead to ITIL Expert. So given the mix of management and process in the intermediate levels, companies also use a judicious mix of people capable of handling scenarios pertaining to management or process or both.
Who will maintain the IT Systems?
It is an interesting poser. Maintenance of IT Systems need not be the same as the one managing the IT Systems. There can be a dedicated team exclusively for IT system maintenance. The prerequisites, qualifications, certification and validation in terms of capability and competency remain the same. Maintenance is a critical and crucial as managing. In case of any faulty issues or malfunction, troubleshooting will be taken care by the maintenance crew who are always on standby. Expecting the unexpected is a good maxim and mostly follow b all the companies that have deployed IT Systems. There is also a misconception that IT Systems pertains to the software industry. The perception should 'wherever IT Systems are deployed', it calls for managing and maintenance of IT Systems.
Read More
The human capital, with the exponential growth in population, is immeasurably huge. Today the talent pool is just terrific. Paradoxically, the skill gap persists despite the overwhelming numbers of resource. The issue, as always, is the fitment. The question is: do you fit? An organization's needs vary from time to time, and that's why the insistence of skills upgrade. Stopping at a place in today's pace Is walking backwards. That spells something about the competition – which means you have to have always in your guard, keep your eyes and ears open and be ready on your toes. The physical attributes aside, the mental faculty needs to be brushed up and stepped up. Now comes the key question? What are your skills? Everyone is gifted with a primary skill. Problem is we don't know what we are good at. Really! We just follow the crowd and flow with the tide and knock on doors that have good opportunities – that pays you well offering good positions. So it's more about aligning your skills towards the direction of boom and bucks.

Have you ever tried to identify your own talents or primary skills and pursue a career where you can flourish given your natural abilities and gifted talents? Today, most of us want to try our hand in IT. Why? Because it pays handsomely, and the scope is just superb. What if you are good at writing? Or painting or fixing wheels or sort or any other vocation? Sense of job satisfaction is a far cry these days because our occupation is marked by demand in the market. What happened to your skills? Either untapped or unaware.
So how to identify your skills?

• Whatever you can do with relative ease and keep motivating you keep going.
• Whatever you enjoy doing
• Whatever people come to you often for aid/assistance/assignment


Once you know what you are really good at, nurture. Try getting advice from peers and superiors. Mentoring helps. Remember, there are primary skill and secondary skills. In today's competitive world, you need to don more than one hat as a performer. So learn more skills. Become multi-talented. Versatile. And that's makes you more in demand, rather than following the demand of the market. Make them come to you, instead of you approaching them. You know well where lies the bargaining power. The one to give the most job satisfaction is the one you really enjoy.

image courtesy: goo.gl/aLq3tg
Read More