Categories
Latest posts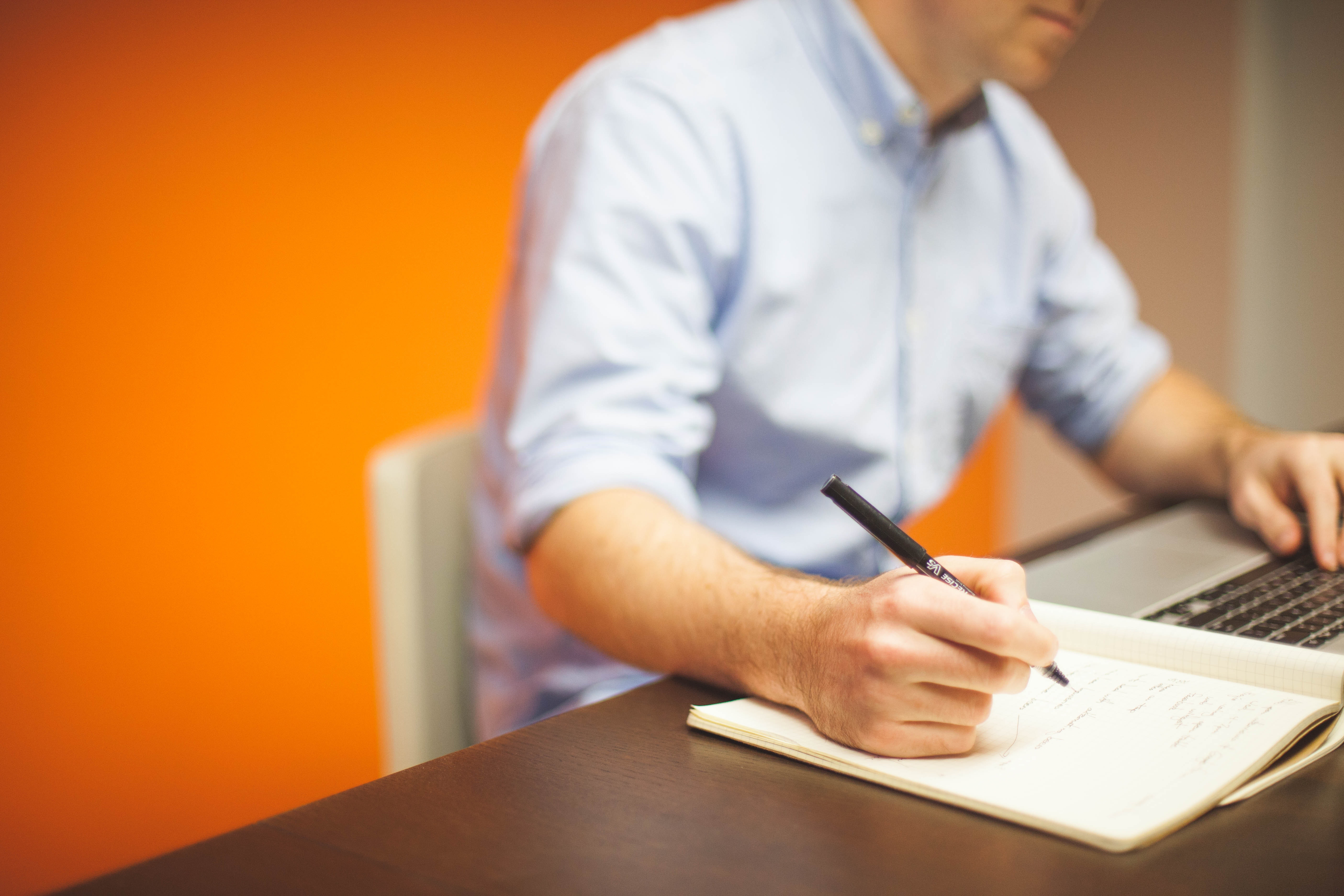 Posted 2018-10-24 by iCert Global.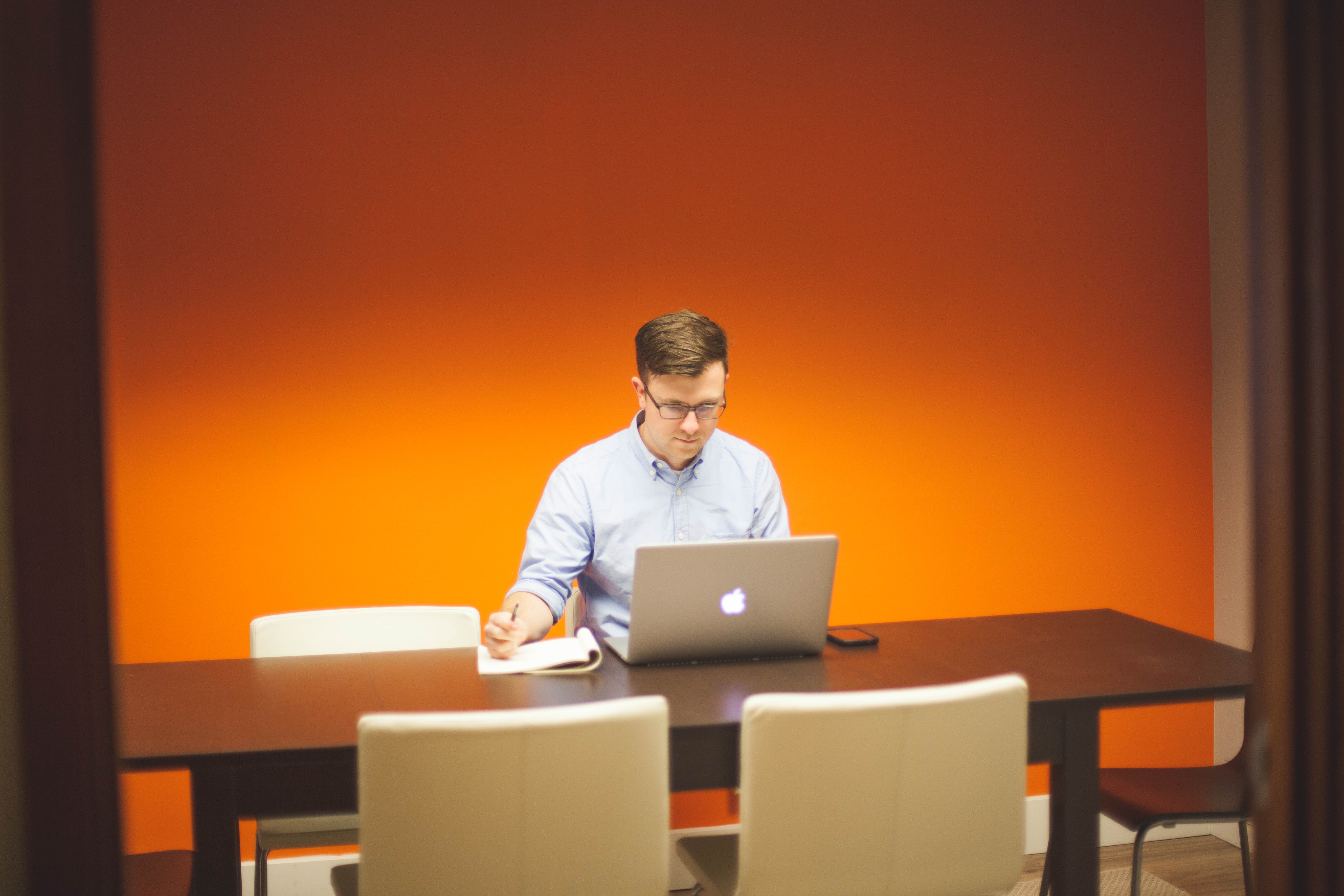 Posted 2018-08-17 by iCert Global.
Posted 2018-08-09 by iCert Global.
Subscribe to Newsletter
Project Management is not just a skill well recognized, but also a profession much valued and demanded. Also, only an adequately qualified professional can give justice to the critical responsibilities of a project manager.
So, out of so many training programs available, why should anyone opt for PMP® ? To answer this question, one needs to perform a detailed study of how the certification will sharpen your saw of knowledge and help you nurture skills required in this discipline. This article is a result of one such detailed understanding of the training program.
Why PMP® ?
1.Global Existence :
PMP® Certification has no geographical restrictions and is recognized worldwide. This certification brings in concepts and standards that are not specific to any industry and so any professional aspiring a career in project management (who also fulfills the eligibility criteria discussed further in the article) can decide to invest time and money in this certification irrespective of which industry they are planning to get employed.
Further, according to the latest survey by Wikipedia, PMP® is considered as a global language spoken by more than 800,000 project management professionals. PMP® certified professionals use the same terminologies, concepts and methodologies in their work. For this reason, it becomes very easy for professionals to change jobs without any further certifications or upgrades.
2. Win-win in employment :
Employers prefer giving job to PMP® certified professionals rather than non-certified professionals for following reasons:
a) PMI's certificate gives a reliable proof that the candidate applying for the project management position, possesses the required skills, experience and knowledge to handle different projects.
b) PMP® certified professionals save time and cost to the company by application of most effective methodologies in the projects assigned to them.
c) Also, you can deliver the best quality work when you have not just studied the methodologies but also learnt about the practical implications of the same.
Employees get the following benefits by getting certified in PMI's PMP® training program:
a) According to PMI's Salary Survey PMP® certified project managers tend to get 23% higher salaries than other professionals having similar experience and exposure.
b) Job seekers with PMP® certification are given preference over other competing candidates, while selecting them for hiring purposes.
c) Not just does the chances of getting your dream job increases with the help of PMP Certification, but it also helps in opening doors to many other job opportunities as there are many multi-national companies who quotes PMP Certification as a mandate for any Project Manager working with them.
3. Networking with other PMP® Certified Professionals :
After registering with PMI, you become a member of their professional group and you get an opportunity to exchange ideas, thoughts and experiences with other professionals within the same discipline.
There are also networking sessions / symposium arranged by PMI on a regular basis, where every PMP® certified professional gets an opportunity to meet such elite group of other PMP® certified professionals and build enriching professional relationships with them.
4. PMBOK® – 6th Edition :
PMBOK® (Project Management Body of Knowledge) – Sixth Edition, released in September, 2017, is upgraded from its earlier version to include a lot of techniques, processes and terminologies that are in alignment with current industry needs and standards. It has also removed outdated techniques for better execution of the processes.
Along with other changes like addition of notations and new sections in knowledge areas, a very crucial topic has been introduced in the sixth edition; i.e. introduction of agile methods along with other traditional project management ways.
So, PMBOK® – sixth edition is not only just an upgrades, but also one more important reason for enrolling with PMP® training program at the earliest.
After considering the benefits of having the PMP® Certification, let's find out who is eligible to get certified.
Who is eligible for PMP® Certification?
Following are the eligibility criteria for registering with PMP® training program.
Project managers planning to get started with PMP® training, should possess the following:
Secondary degree (high school diploma, associate's degree or the global equivalent), and
7,500 hours leading and directing projects, and
35 hours of project management education
OR
Four-year degree
4,500 hours leading and directing projects
35 hours of project management education
Conclusion:
If you are a project manager and are aspiring to develop your career in this same discipline, investing into and developing your skills is the most appropriate and the quickest way to achieve your goals. The best way to achieve this is to get certified from PMI for PMP training program.
According to a research, PMP® is a 'gold standard' in project management certifications. It is also one of the most rated project management courses in a popular question-answer cum discussion platform.
After so much of research on the effectiveness of PMP® training program, any minute further spent will be a minute less spent on the exciting and absolutely resourceful certification journey of PMP.
Good Luck!
Read More
Blockchain has emerged as one of the most major developments in information technology.
Before we proceed further, what is Blockchain?
Think of the need where you need to track transactions. Banking is at the foremost. In fact, if Blockchain shapes us as it is predicted and projected, it will have a huge impact on banks and banking. 'Blockchain' is a disruptive technology and if implemented, traditional way of banking will have to move and make way for the digitalized and encrypted version.
Blockchain is a public distributed database system that functions as an "open ledger" to store and record and manage transactions. A block is the recording of a current transaction, which after verification will become integrated as permanent part. Each record in the database is called a block. This record will hold all the information like the timestamp of the transaction made and the link to any previous block [transaction].
So every transaction becomes a block and growing transactions becomes Blockchain. When it is said distributed, it means the data resides in numerous servers across the globe. Bitcoin, which is a crypto currency, is an implementation of Blockchain. The technology that drives Bitcoin is Blockchain.
Blockchain and the Financial Industry
Think of Blockchain as ledger for financial services or contracts. The big numbers handled by Big Data, and the technology enabler through Blockchain is making the financial institutions look hard at this prospect seriously. Blockchain as vouched by some of the leading lights in the industry state that the transaction time is much faster. Oliver Bussmann, CIO of UBS says that blockchain technology could "pare transaction processing time from days to minutes."
With the scale of transactions taking place on a daily basis globally, the data lake of that scale which contains the complete history of transaction will call for Big Data and tools in to action. Blockchain stands for the integrity of the ledger, and the analysis can be handled through Data Analytics. So, Big data and Data Analytics have a huge role to play.
It's a given that this technology is still at its infancy and there are many challenges to be cleared, but the upside of Blockchain is impossible to neglect.
In this context, place the Microsoft's partnership with consulting firm EY, and that gives the big picture of Blockchain and the opportunities that lay ahead.
And that's Why You Should Consider Doing a Blockchain Certification.
You can always reach us at info@icertglobal.com or visit our website www.icertglobal.com to engage in a live chat with our Program consultants.
Read More
Any position you pursue in tech is going to require your complete dedication to achieve success.
DevOps area has a lot of growth potential in the future. This holds true for those with programming experience and data/system administrators.
Come to face it, as a developer you need to roll your sleeves and engage with the operations to check if code really complies. And as administrator, it is the practice in large and small organizations to automate the operation, and these days Administrator who and develop fail to contribute more than the prescribed job description. So it's like developers who can administer or administrators who can develop cant stay competitive nor add value to their organization
DevOps is finding a bridge that can strike that can balance both sides' expectations. Its about integrating technologies and lets the professionals branch out beyond and find solution to challenges posed in developing and operational aspects. How can they co-exist without affecting the eco-system? It's not a trade-off, rather a merger of minds aiming to accomplish the same objective that was so far handled independently in the role of developers and operations.
The balance has to be regulated to ensure smooth transitioning. As DevOps professional, you have to carry the mindset of two roles, which means you have to keep pushing the code and ensure smooth running of the operations. It's like donning two hats at the same time. It may not as simple as stated and needs an expertise and competency in handling both coding and operation, and integrating them in the systems and process, ensuring harmony in execution and outcome/
DevOps to a great extent can pin down the blame game which usually happens, and strive towards contributing to the success of the enterprise ecosystem. DevOps is a recent development and the opportunities are great to tap by professionals with potential.
According to Payscale, the average pay for a Development Operations (DevOps) Engineer is $90,361 per year. With experience, the pay is expected to go up, and skillset in certain tools will have positive impact resulting in a higher pay.
Read More
A recent article about IBM was titled the same as of this article. So, there is no claim about the ownership that rightfully belongs to IBM, but the message is clear and universal, and applicable to one and all.
Companies these days are trying to cut down the dependencies. What was once outsourced is now considered to be developed in-house.? Why do we outsource?
Why can't we? These questions crop-up.
The cost aside, companies are concerned about the control and ownership. It proves cost-effective to get things done outside and hence outsource. The realization has set in that exist an opportunity to hone skills within and companies are willing to invest in their workforce than scout elsewhere. It is to advance their own workforce in terms of skillset and also engage in emerging technologies that corporates are on the lookout for their own "data scientists and architects to be better equipped to work with us to build out these solutions ."
It is impossible to have everything in-house. Practically not possible. Indispensable is a far cry, and hence companies are willing to settle for interdependencies. The eco-system is such that we need one another, but how much of a dependency is acceptable? It5 can be understood from the article that IBM, which is a technology powerhouse, is focused on 'strategic imperatives - which is building new offerings in analytics, cloud computing, artificial intelligence, blockchain
The question is: are you conversant with these technologies. Analytics, Cloud Computing, Artificial Intelligence, Blockchain seem to be hitting high notes and the need and necessity for a professional certifications in these niche technologies will validate your competencies and vouch for your capabilities, to help your company grow or get into new service lines to maximize business and optimize resources.
iCertGlobal has a slew of professional certifications that covers a gamut of courses from project management to cyber security, to analytics, cloud computing, artificial intelligence, blockchain. Please visit our website www.icertglobal.com to know more about our core offerings and the opportunities for you to make the most and advance your career.
Read More
The human capital, with the exponential growth in population, is immeasurably huge. Today the talent pool is just terrific. Paradoxically, the skill gap persists despite the overwhelming numbers of resources. The issue, as always, is the fitment. The question is: do you fit?
An organization needs vary from time to time, and that's why the insistence of skills upgrades. Stopping at a place in today's pace Is walking backward. That spells something about the competition – which means you have to have always in your guard, keep your eyes and ears open and be ready on your toes.
The physical attributes aside, the mental faculty needs to be brushed up and stepped up. Now comes the key question? What are your skills? Everyone is gifted with a primary skill. Problem is we don't know what we are good at. We just follow the crowd and flow with the tide and knock on doors that have good opportunities – that pays you well offering good positions. So it's more about aligning your skills towards the direction of boom and bucks.
Win-win for You and your Company
These days, a company is known for its workforce. Clients are setting the minimum requirement of 'PMP certified' for a manager, and hiring companies either enforce or set as their basic requirement even at the shortlisting stage. Hence, the certification on your profile is not only a value-add to your person but with the company, you are associated as well. That said, when one key certification used to suffice, today along with the demand, the expectations too have spiraled. "what else?" this goes both ways for the employers and employees. For the investment made on an asset, in the forms of pay and perks, what are the returns on investment (ROI) is a claim rightfully stated by the employer. Likewise, for investing so many hard hours and armed with skillsets, 'what do I stand to gain in terms of compensation and growth?'. So, it's a fair expectation both sides with an eye on the bottom-line.
Multifaceted Profile.
There are many a professional who despite experience are unable to stand out for the fact that they aren't certified. Hence, there is 'that' distinguished factor that sets one apart. So, a professional certification can make a huge difference. Compare a
PMP
certified with that of a non-certified professional/ doesn't it make a difference. Now add more certifications to your profile aligned with your skill set. Maybe PgMP or PMI-ACP.
Job Opportunities
Many doors will be opened. The job market is skewed with an imbalance in supply versus demand. Skilled professionals are scarce in the industry, and hence the difficulty in sourcing. The niche professional certification holders are fewer in the industry.
Career Advancement
The competitive edge, undoubtedly, stems from the knowledge acquisition. Advanced certification is the measure of depth and applied across a domain. The principles and concepts are applicable to varied industry. You can move places and scale up the ladder, and always the threshold will be an acclaimed and accepted qualification and certification.
There are many such professional certifications depending on the subject matter and areas of interest. The common thread that sews up is the success factor: professionally certified profiles are head above shoulders.
image: www.pexels.com
Read More
This might be a regular word in the IT industry offering products and solutions. The definition states "made or done to order for a particular customer." Today, custom-made is cut across the industry fitting to customer specifics.
Just imagine a customer walking into a restaurant and reading through the menu, and calls on the waiter to order something that's not part of the menu. The Customer doesn't take NO for an answer if you are really keen on customer service. If it is not listed on the menu, then better cook it – that's the sense of service in the industry. This is just an analogy that can be applied to any vertical or horizontal.
There is no 'one size fits for all' – all these might sound cliches, but the spotlight is back on the customer beaming more brightly than ever before. The customer is king. True, if not for the customer, what will happen to business eco-system? Who drives business? If not for the patronage of the customer, who pays the bills – and that includes salaries.
"We got to think more along the lines of doing something exclusively for the customer."
The distinct factor and differentiator in an industry dominated by the best in business is your ability to make the customer feel special. Right from sundry stuff to sophisticated schooling, think more along the lines of doing something different that is exciting and exactly meets the customer's requirement.
Interestingly, training too have seen the swing when institutions go out of the way to offer tailor-made training, which is unique and inimitable to the customer in the picture.
The engagement has gone one-notch above. Now customers brief a scenario to exact a solution. It's like turning a use case into an application – which may sound like an exaggeration. Not anymore.
In a recent inquiry, a customer came out with a specific need that was not part of our offering. In fact, they pinned the scope so neatly that the subject sought was close to 'cherry picking' and bundled as one course, and refusal to entertain their inquiry will make them shift and shop elsewhere. So, what do we do? Either make them understand, which they wont or find some middle ground where both of our objectives are met.
"You must be willing to go as far as you can"
Today, the choice for a customer has grown manifold. If you aren't ready, move aside, and the next one in line will be inquired. So to a bag a business order, that connects directly or loosely, it's both important and imperative to make most of the opportunity and drive hard for a closure. It will be foolhardy to dismiss with a 'sorry, we don't have that in our catalog". The missed opportunity could cost us dear. From experience, its always the missed opportunity prove to be the worst casualties. Unless it's completely beyond your strength, you must be willing to go as far as you can. Chances aren't easy to come by these days with competition throttling and scuttling at the first instant possible. Customer service is evolving. The service provided will be the game changer and excellence will result in the clincher.
One of our customers had an interesting anecdote. He was visiting a gift shop to buy something in particular. The shop owner heard his order, and declared his helplessness as "not available' and turned his attention to the news on television. The customer moved on to the next door, which too was a gift shop, and that owner too didn't have the article, but instead of flatly refusing with a 'No', he was interested to offer the customer with alternatives of 'maybe you would like this or try that one." The spirit of engagement impressed the customer, and even more impressive were the choices presented that the customer never thought of, and in the end, he purchased one and promised to come back. While leaving the shop, he looked at the previous shop and noticed the distinct difference in entrepreneurship. One was willing to go way go way beyond, while the other just sat and did nothing much. The customer left a thank you note to the shopkeeper saying "that looks like it's just made for me".
Custom-made, perhaps.
Read More
Have you ever experienced the conflict within yourself? Many of us would have experienced without realizing what it is. I would like to share few scenarios of my life where I have contradicted myself and how it helped to create the self-awareness within me.
From a personal perspective:
What is Right to me may not be "RIGHT" to my spouse?
I always want my son to do things perfect in his studies and sports which is my primary concern all the time, whereas my spouse always wants to take care of my son' interests and happiness emotionally. Who is wrong here? None. Who is right? Perhaps, both. We both have very different standpoint but the same mission in the upbringing of our son. Hence, it's obvious that we get into conflict when I try to impose do things against his interest. To avoid confrontation, which might escalate to arguments, she tends to downplay when I am around and makes the child to complete school work and studies before my return from work.
It is like racing on thin ice. Most of the times, we do our best to avoid the situation that might result in conflict/argument. My spouse' maxims in managing my son need to be balanced with my own principles to instill discipline. Eventually, we respect the institution of marriage/family rather than self. The more we kill the self, the better will be our family life. Is that right? I agree.
From a professional point of view:
What is Right to me may not be "RIGHT" to my employer?
Moving onto a professional realm, what appears right to you may not be so with your colleague or manager. There are always differences in opinion. As the saying goes, " When two partners always agree, one of them is not necessary."
When the crew has the same objective, there can be a different approach in accomplishments. Conflict or difference of opinion arises in the professional life when the objective, level of urgency and priority differs. Rifts can be resolved when we align, with an open mind that there exist different ways and means to achieve the goal. There is a streak of self-righteousness in all of us, making us 'Right' always. Is that right? Certainly not. You must be willing to listen to others' opinion and perspective and for all you know, they might be right or you can be proven wrong. Its all about objectivity and a sense of rationality.
What I learned so far in my professional life: get your objectives aligned with your Stakeholders' objectives/Vision/Mission to avoid most of the conflicts. When we work in an organization, there could be more ways to achieve the mission and not necessarily only one way. Always focus towards the end results without allowing yourself into petty squabbles of who is Right. It's alright if you are not right. No one is, for that matter all the time correct. We are not picture perfect with a vision of 20/20. Don't get deviated. The less we spend on proving self, the more we focus on our objectives & goals and eventually become productive and promising.
We always welcome feedback, and your review will be very much appreciated. Please leave your thoughts here…..
image courtesy: goo.gl/xyWQQ1
Read More
We offer a comprehensive
PMP®
certification program for participants with diverse professional background and different levels of education and experience.
PMP®
is consistently ranked as one the top five most valuable certification for IT professionals and is broadly applicable to a wide range of industries.
A PMP® certification builds the skills needed to succeed and opens new doors for those with the certification.
PMP® Certification is very much relevant to all those who are into Project Management irrespective of the fields specialized. Contrary to popular belief that
PMP
is related to IT/Software Project Managers, it is very much relevant indeed to people who are managing the projects in the fields of Civil, Production or any other domain or industry. That is one of the reasons why people from any field who want to run/execute the project in organized way, want to be training and certifying in
PMP®
.
Professionals who are still uncertified find themselves at a distinct disadvantage as compared to those who are
PMP
certified.
What in PMP® attracts the People?
•
Following the PMI standards help to have the better predictability
. This is one of the reasons why many organizations encourage their project management professionals to go through the PMP Training and certification.
•
Risk Management is applicable for all projects irrespective of field or domain.
Risk management is one of the key areas which connect all people from different walks into Common Project Management Methodology.
•
Communication Management & Stakeholder Management
aren't applicable for Project Managers alone but or non-project managers as well . People who know the project management principles defined by PMI are employed across different domains.
•
The introduction of agile agile practices
in the traditional approaches will present the professionals the opportunity in creating an integrated approach to leverage.
To learn more, click http://goo.gl/GeVrFC
image courtesy: https://www.pexels.com
Read More
When you are already a qualified professional, why the need for an accredited certification is the intellectual stew brewing in most the brimming minds. Some are even audacious to declare that no one gets to tell them 'what they already know'.
You have probably heard it, and I for sure can testify about the lament of a senior manager in the construction industry who managed some awe-inspiring structural creations to his credit as the chief architect "can you believe the boss pushing me to get the
PMP
certified?", whilst I was a bystander in that conversation then [2 years before]. Today, employed in the education space, I marvel about that man's predicament and feel miserable in not empathizing with his plight. The opposite of love is not to hate. It's apathy. Sometimes, we veer off that direction showing total lack of concern or conventional wisdom. If a civil engineer feels the pressing need for a professional certification, try imagining the IT professionals. In all fairness, accreditation makes you suave, savvy and surges your career.
Surely and certainly,
PMP®
does equip you with the knowledge considered essential and emboldens with a positive spirit to take the 'corporate bull by its horn'.
Project Management certification courses provide you the best platform to highlight your expertise and place your profile in the spotlight.
Market sentiments reek stronger of the smell that emanates with headlines like *Certified
PMP
s earn 25% more*.
This message has a ripple effect and resonates all over the valley.
Today project management certified professionals are expected to manage projects of all types. And of course, any methodologies. In fact,
PMP
certification per se is domain agnostic.
The Egypt Pyramid is a classic example of an excellent project management in the days of Pharaoh when none of the modern tools were available, yet that project is a testament to phenomenal project management.
Presently, the industry with technological advancements and tools and techniques have multiplied in number, and still, there are struggles and hurdles faced managing a project. This article doesn't highlight the pain point in project management, rather it underscores the expertise required for a project manager to manage different projects - which is the minimum expectation.
We would like to know your thoughts….. please leave it in the comments section.
image courtesy: https://www.pexels.com/
Read More
The growing influence of agile
In The 11th annual State of Agile Report released by VersioOne, the key findings reflect the growing influence of Agile. The extract of the report is reproduced below.
• Agile adoption is still growing – While 94% of respondents said their organizations practiced agile, they also stated that more than half (60%) of their organizations' teams are not yet practicing agile. 80% of respondents also said their organization was at or below a "still maturing" level with agile.
• Measuring enterprise agility with business value – Measuring how much business value an organization is delivering is an increasing focus. In this year's survey, the business value was cited as the second most popular measure (46%) of an agile initiative's success, rising from fourth in the prior year.
Source: www.stateofagile.com.
Organizations across the globe are focusing more disruptive technologies. This doesn't displace traditional management practices but evolution will make way for improvements that can be iterative and incremental. As the number of projects increase, the need for Project Managers who can balance the traditional touch with the existing and emerging practices are growing in demand. The Agile Practice Guide released along with the PMBOK version 6 acts as the reference material for managers pursuing PMP certification as well those who wish to certify as Agile Certified Practitioner (PMI-ACP).The stress on Agile is evident. The Agile Guide dwells on integrating Agile practices within the traditional project management framework.The future seems to steer towards agile.
So, what value does an Agile Project Management bring to the table? We will look into few pointers that substantiate the increasing need for Agile project Management practitioners underscoring the fact the Agile movement is gaining momentum.
1. Agile Project Management helps to structure the thoughts/ideas into MVP (Minimum Viable Product) which is clear mandate in this competitive era.
2. Agile Project Management brings flexibility in terms of scope and timeline which was always a pain point in the past. There is no need to verify and validate at the end of the phase, instead work is always small chunk upon which development builds. Hence managing scope and mitigating risks are appreciable in terms of control and management.
3. Communication becomes more simple and transparent with Agile Project Management as the customer is involved frequently, and change can be communicated and approval sought, thus the long-winded approach of approval for change request gets replaced with the customer approving or disapproving in the earlier stage of conception or even during development. The daily stand-up meeting clearly states the goal for that day
And delay or milestones missed can be factored and adjusted with minimal impact on the schedule.
4. The Team motivation is better as we have short-term goals and the pace of progress is closely studied and maintained.
5. Agile Project Management serves to customer engagement and experience by stating the timeline of delivery averting the last minute surprise or shock. The chances for disappointment are slim as the Customer is very much involved and becomes part of the development and know exactly the status of the project at any given point in time, and don't have wait till the deadline to know the fate of the project' completion.
This article is a precursor to Agile Project Management. We will discuss more it in our subsequent posting. So watch out for this space.
Image courtesy: https://www.pexels.com
Read More
The human capital, with the exponential growth in population, is immeasurably huge. Today the talent pool is just terrific. Paradoxically, the skill gap persists despite the overwhelming numbers of resources. The issue, as always, is the fitment. The question is: do you fit? An organization's needs vary from time to time, and that's why the insistence of skills upgrade. Stopping at a place in today's pace Is walking backward. That spells something about the competition – which means you have to have always in your guard, keep your eyes and ears open and be ready on your toes. The physical attributes aside, the mental faculty needs to be brushed up and stepped up. Now comes the key question? What are your skills? Everyone is gifted with a primary skill. Problem is we don't know what we are good at. We just follow the crowd and flow with the tide and knock on doors that have good opportunities – that pays you well offering good positions. So it's more about aligning your skills towards the direction of boom and bucks.
Have you ever tried to identify your own talents or primary skills and pursue a career where you can flourish given your natural abilities and gifted talents? Today, most of us want to try our hand in IT. Why? Because it pays handsomely, and the scope is just superb. What if you are good at writing? Or painting or fixing wheels or any other vocation? The sense of job satisfaction is a far cry these days because our occupation is marked by demand in the market. What happened to your skills? Either untapped or unused.
So how to identify your skills?
Whatever you can do with relative ease
Whatever you are extremely confident
whatever keeps you going
Whatever you enjoy doing
Whatever people come to you often for aid/assistance/assignment
Once you know what you are really good at, nurture. Try getting advice from peers and superiors. Mentoring helps. Remember, there are primary skill and secondary skills. In today's competitive world, you need to wear more than one hat as a performer. So, learn more skills. Become multi-talented. Versatile. And that makes you more in demand, rather than following the demand of the market. Make them come to you, instead of you approaching them. You know well where lies the bargaining power. job satisfaction is when you really enjoy what you are doing. The feeling of fulfillment or contentment. So identify your skills, initiate in grooming and capitalize on your competency.
Thank you for reading this blog and please leave your thoughts here.
image courtesy: https://www.pexels.com
Read More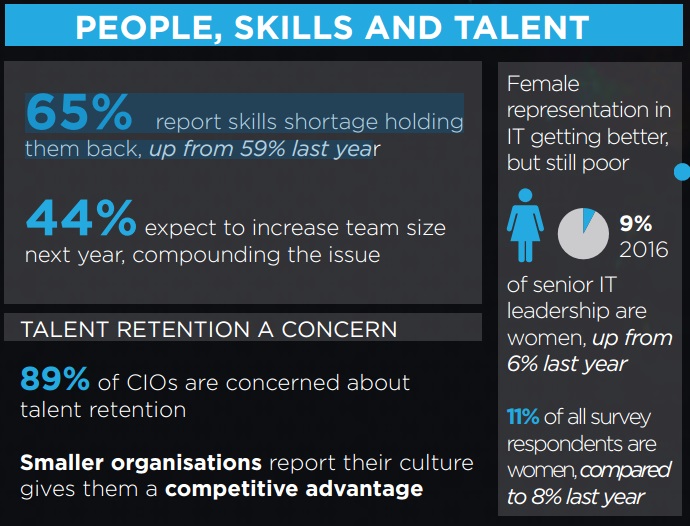 source: KPMG CIO SURVEY
Exploring New Avenues
The latest version of PMBOK-version 6 is a mix of traditional practice and agile methodology It explores ways by which the blended model can be leveraged. Is it possible to have an agile methodology within waterfall? The theory of agile in waterfall in put into test and tried and probably the reason to introduce agile is in all the 10 knowledge areas. The upgrade is both from technology and technical front.
Talent is Top-line
PMP
's exam eligibility criteria are a clear indicator about your prowess and proficiency. Clearing the exam and certifying yourself as PMP professional is is a distinct differentiator. . That's the kind of talent the industry is scouting. Companies are on the lookout for such professionals who are professionally certified, and
PMP
stands in the top 5 ranking certification. So, you become the talent that the company wants to tap.
Close the Skill Shortage
Recruiters are finding it increasingly painful in on-boarding the right resource.
PMP
proves handier in screening and shortlisting. The latest PMP certification acts as a catalyst. There are only 833,025 active PMP certified individuals when the demand far exceeds the supply. Hence, it does make the PMP certified professionals most eligible and elite. On a global scale 833,025 active PMP certified individuals doesn't really add up to the requirement. And
PMP
certification has become even more difficult. So, the latest certification will have its own shine and significance.
Earning Power
The PMI global survey clearly states that the median salary of U.S.-based respondents holding a PMP certification was$111,000 versus a median salary of $91,000 for participants without PMP certification. And the difference is obvious. And don't miss on the perks.
Diversified Platform
The PMP call is not confined o the Information technology space. In fact, any project undertaking would want qualified professionals. So long there is a need for project management professional, be it civil or architecture or IT,
PMP
certification holds good and commands respect.
Its time for you take up the exam.
Read More
If the new H-1B Visa Bill is anything to go by, then soon there will be visa cap per country issued purely of on merit regardless of the origin. The catch of "only the best and brightest" has been ringing in the valley ever since there was a change of guard in the leadership. This is only fair so that Companies don't shortchange the unsuspecting employee by undercutting wages. So to book yourself a berth, better ensure you are the best in the list. So, professionally, unless you have a proven track record that's superior and surpasses the set expectations, chances to be counted in is going to be grim.
Just read out the latest reports as extracted and the enormity of reality will dawn on you. The good days are gone? It can be a lament or do you hear someone shout-out "good days are back". Your caliber and competency can be vouched by you alone as it will be you who will be subjected to the litmus test in proficiency.
Quoting verbatim from the source:
"The High-Skilled Integrity and Fairness Act of 2017 introduced by California Congressman Zoe Lofgren prioritises market based allocation of visas to those companies willing to pay 200 per cent of a wage calculated by survey; eliminates the category of lowest pay; and raises the salary level at which H-1B dependent employer are exempt from non-displacement and recruitment attestation requirements to greater than $130,000.
This is more than double of the current H-1B minimum wage of $60,000, which was established in 1989 and since then has remained unchanged.
"My legislation refocuses the H-1B programme to its original intent — to seek out and find the best and brightest from around the world, and to supplement the US workforce with talented, highly paid, and highly skilled workers who help create jobs here in America, not replace them," said Mr. Lofgren.
Here comes the zinger: when the message is loud and clear about scouting talent that the best and brightest, what makes one best and bright? In simpler terms, you can't nudge or elbow your competitor but win the race by a mile. The hunger to excel and exceed expectation is the basic expectation. You can take it from here as the baseline and figure out the challenges that lie ahead and criteria to be met. Nothing less than outstanding can help you outshine as a luminary in the global pool of star players.
If you feel tempted to ask 'what talents will take me through?', then walk through the Job Responsibilities and measure yourself in terms of the weightage, and ask yourself "are you there?" if yes, what's your standing when lined up with strongest of contender? Certifications, of course, lend currency and expertise arises from the virtue of experience. What happens, if the shortlisted candidates possess the certifications and areas of expertise? Well, that its typical Darwinism "fitter than the fittest". Better than the best. Prove that and take home the trophy. The winner gets it all.
We wish to hear from you. Please leave your thoughts here.....
image courtesy: goo.gl/mQwzXi
Read More
We were classmates since kindergarten. And hung around together. Its our individual pursuits that led us into different league – and today as working adults we catch up good old times and reminisce about the days of yore. He is a seasoned professional, and the very title of 'Director' made me size him up and down. As small talk whittled and we started discussing about professional journeys embarked, certain details shared with me were just startling.
He is employed in a fortune 500 company, and has a dedicated recruiting team. For reasons known best to him, the discourse focused on the frustration of a recruiter. Now that beats me!! With the talent in the market, it must be a breeze in the park to shop – in fact, 'pick and choose'. "Far from it. Reality is grim my friend. I give a mandate to the recruiter team and from the heap of resume they receive, and after vetting with due diligence, I only get to pick 30. A number I set for myself so that the scrutiny is really stiff". Engrossed, I didn't realize the tea was getting cold but questioned "what's the pain point?"
"It's the fitment. The candidate must be primarily from our domain to be completely conversant, independently handle client, responsible for end-to-end to project implementation, and toss in portfolio management…." And I was muttering "be read to go to moon or mars in a days' notice", but he completes "and must be
PMP
certified."
Though he kept PMP certification to the last, it was very apparent that without
PMP
, the candidate wouldn't even be considered. The resume cast away as one among the many who couldn't make it despite the experience bereft the PMP certification.
Catching up from where we left last, this article will present our findings of the advantages with a PMP certification in terms of recognition and compensation and to summarize, the jump 0f 20% increase in salary. Consider these pointers and the infographics [sourced from Payscale, Glassdoor, salary.com, careerbuilder, Angel List, robert Half company],
By now, its evident every aspirant or practicing professional project manager knows what really makes the cut above the crew –
PMP®
certification.
Check your earning and see your salary soar. PMP certified professionals command a distinctive lead that's difficult to catch up in terms of salary. Easily a PMP certified professionals earns 20 % more than a no-certified


PMP® plays a pivotal role in marketing your profile. It matters much a how can grab the eyeballs and retain the attention. PMP is more than a selling point. When complemented well, it will be a slam-dunk.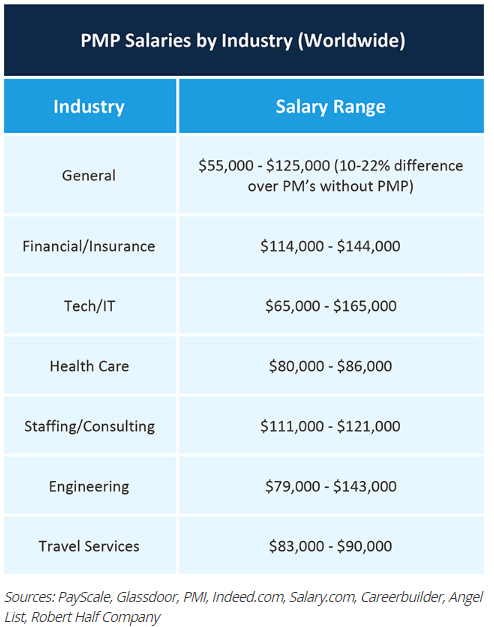 PMP® Certification holders are largely presumed to be conversant with the subject matter because of the stiff eligibility criteria, random audits and the tough exam wherein passing at the first attempt is deemed a major accomplishment.


PMP® proves you are a qualified professional and hence eligible to be counted as a prospect to lead projects and groomed to take up larger roles and responsibilities
PMP® provides job opportunities that are terrific because the number of certified PMPs is just a small number and hence you are in great demand


You get to work in challenging projects by virtue of the certification as it is a testimony to your education, experience and expertise.


It broadens your horizons given that PMP is globally acknowledged and instantly recognized. With every engagement, you broaden your skills and upgrade your learning.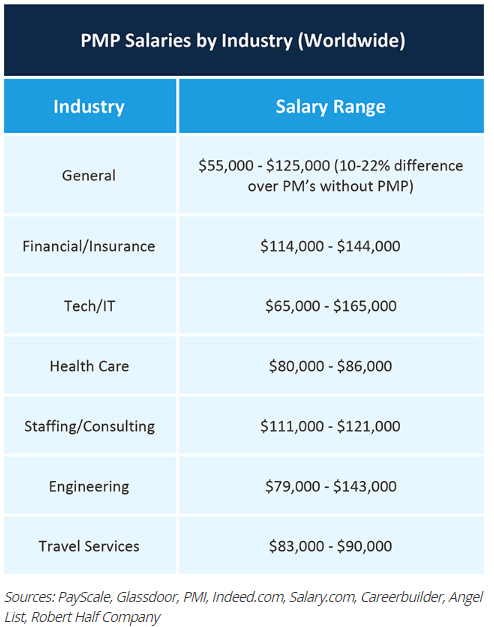 It benefits your employers who are keen about their ROI with an eye on the bottom-line. Remember, you are a true asset to your employer as you enable the company to complete the project within time and cost, of course leading a team and as a team player.
Now that you are become a part of the exclusive global community of
PMP
holders, the future is all yours. Steer your way through and chart your own course.
cover image courtesy: goo.gl/r5jSGU
Read More
Usually, Boss is used as a moniker about the one who lords around or tries to throw the weight by trying to herd.
The Boss, in the titular role, doesn't have to be bossy as mostly misunderstood. Our perception of 'Boss' is more about command and control. The Boss is synonymous with Leader. The line that does the round is that Boss 'tells you what to do', while the Leader 'teaches you why and how to di it.' This is still in theory. Somehow that title of Boss is very unsettling.
But just like different times calls for different actions, and sometimes different actors, a leader turns more as a boss in cracking the whip should the situation mandate. It is often confused being a Boss is bad, and the leader truly benevolent. It's a very fine line between being a boss and leader. In fact the line blurs. How does one define autocratic leadership then?
There are many leadership styles: Autocratic, Democratic, Strategic, Transformational, Laissez-faire. The boss can follow any such leadership style or may be all but applicable to the audience 9read as employees).
Are all employees the same?
The 80/20 is very much present as inferred from the performance – meaning, 80% of the workload is usually assigned to 20% of staff. Why? Because they are 'the' performers. Notice carefully and you will find it hard to dispute that the one who is hardworking and consistent on deliver is always assigned more work. Why? Because of the delivery. Company needs employees who are able, reliable and consistent in performance. Employees are always a mix and match . while some perform, some outperform and some don't perform at all. Accordingly, the Boss has to adopt different leadership styles.
It will be very unfair to portray the boss in a poor light just because he/she is unfairly and unreasonably demanding. Some Boss scream "I want it and want it now" without realizing the magnitude of work or plainly pushing their luck. But it can go as far as possible. If shouting and screaming works, then work place will be a street fight so chaotic that your differentiating factor as a Leader will be your decibel level.
Command and Control
This IS required to the ones who need jumpstart. They can't do it by themselves and some push to move forward. In the worst case, push becomes a shove. That's where the 'Command and Control' is exercised. "if you don't do it, then.." might sound as a threat but with some staff this works. Whipping works. These are poor in self-esteem, lack confidence and hang in there for survival. And they know well, that getting another job or alternatives is hard to come by and hence respond to the command. It is the fear of getting fired that somehow extracts the work. Hence, it is useful to such work force – usually new joinee, entry-level , fresher or experienced hires who are yet to adapt to the new surroundings.
Democratic
Leadership through consensus by winning confidence and gaining 'buy-in' of the team. This team is mature and self-starters. They don't need someone to be behind their back to get the job done. Once delegated, they are on their own and ensure it is done with minimal intervention and supervision. Accountability is usually high, and the team takes pride in its performance.
Laissez-faire
This is not commonly practices and usually associated with researches and their ilk. Such resources are very independent from the start and don't need any intervention or monitoring, mostly, the engagement will be time-bound and hence the Boss will have very less scope with regard to delegation or follow-up.
So what kind of a Boss are you?
Brutal, demanding, ruthless, callous, difficult, tough, harsh and aggressive? Just look around and how many faces can your eyes meet and count. The Boss is responsible for the cycle of business with the feet on the pedal. At one stroke the boss has to face so many faces. Possible? That's why that person is the Boss. And yes, it takes some aggression and ruthlessness to get the job done weighing in the 80/20 rule. 'The one who shows mercy on others denies oneself' – doesn't mean callous in attitude. Though caring, they appear callous else the workforce becomes complacent.
Agreed, some Bosses are obnoxious, petty-minded, self-centered and can't think beyond business. But then, it's unfair to stereotype the Boss in such fashion. Some bosses are gentle, willing with en ear to hear, and simply wonderful. The Boss, too, is a human with family to tend and friends to catch up. It is just that they burn more hours and sacrifice so much so that can draw a salary.
Don't bother. A boss is as much a leader with a different kind of flavor.
Do you agree? Please share your thoughts by leaving a comment.
Read More