Latest posts
Posted 2017-07-17 by iCert Global.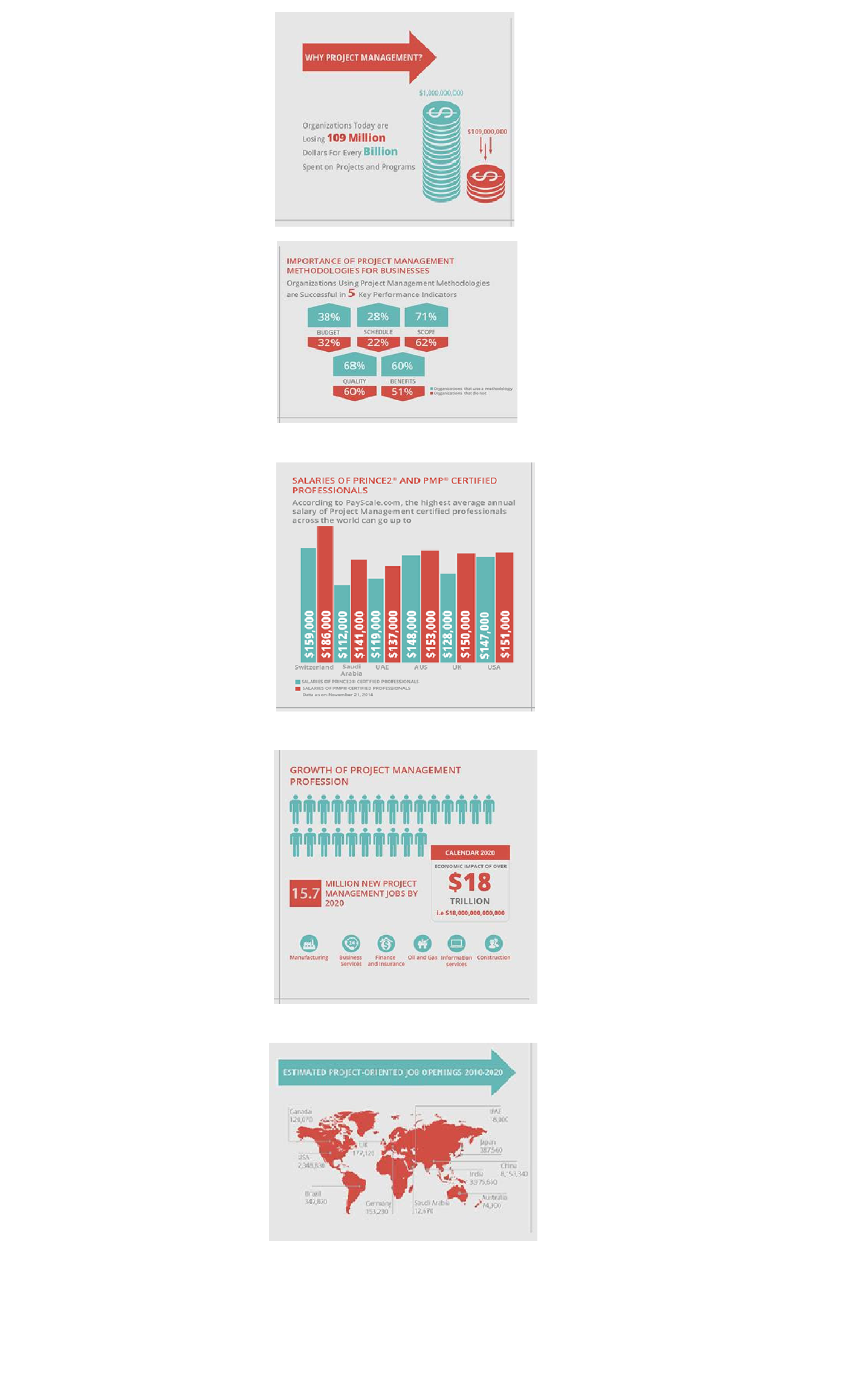 Posted 2017-07-13 by iCert Global.
Posted 2017-07-12 by iCert Global.
Subscribe to Newsletter
Image courtesy: tps://www.google.co.in/imgres?imgurl=https%3A%2F%2Fwww.column5.com%2Fhs-fs%2Fhub%2F127273%2Ffile-1687104466-jpg%2FProject_Team.jpg%3Ft%3D1498855960573&imgrefurl=https%3A%2F%2Fwww.column5.com%2Fblog%2Ftopic%2Fproject-management&docid=9_olX78IrajBBM&tbnid=Wz5jAE7VFWpigM%3A&vet=10ahUKEwjc3Z_mmJDVAhVE2LwKHdCtBlM4ZBAzCGUoYjBi..i&w=1000&h=807&bih=638&biw=1366&q=project%20management&ved=0ahUKEwjc3Z_mmJDVAhVE2LwKHdCtBlM4ZBAzCGUoYjBi&iact=mrc&uact=8
The Sixth Edition of PMBOK® Guide Will Be Soon Out | Project Management
PMI (Project Management Institute) is expected to roll out the Project Management Body of Knowledge (PMBOK® Guide) – Sixth Edition by the third quarter of 2017. It is expected that the draft version of the Sixth Edition is ready by the first or second quarter, and the final version of the Sixth Edition should be available by mid-2017, if things go as planned.
What are the changes expected in the Sixth Edition?
>> The size of the book. Presently, the fifth edition PMBOK® Guide, has 13 chapters that spans 415 pages. The sixth edition is expected to be quarter the size of the 5th edition, which means it should be close to 84 pages and the number of chapters too have come down to 10. So, sixth edition should be 10 chapters with 84 pages in the draft version. By the time sixth edition gets published, PMI possibly will add more pages. The final number of pages for now is unknown.
>> Inputs, Tools & Techniques, Outputs (ITTOs) – the sixth edition will not dwell deep into ITTOs, rather it will be covered at a high level.



>> The first version of the PMBOK 6th edition is ¼ the size of the PMBOK 5th edition. The 6th editions currently has 10 chapters and 84 pages, while the 5th edition had 13 chapters and 415 pages.


>> Alignment with Process Groups: the sixth edition will be divided based on the 5 process groups, and not the 10 knowledge areas. This is considered a major change as the Role Delineation Study (RDS) conducted by PMI has presented its findings and proposed the changed to be aligned with process groups.


>> Combination of first three chapters. In the sixth edition, the first three chapters will be combined as one – the interpersonal skills of the project manager and organizational skills will be merged in to one.


>>Two processes are expected to be deleted. The Close Procurements process and Estimate Activities Resources are more likely to be deleted.


>>Two knowledge areas to be renamed; Time Management and Human Resource Management to be renamed. Time management will be renamed Schedule management, while human resource management becomes Resource Management
>> Knowledge Areas to feature four section. Every knowledge areas will have four new sections, namely, Key Concepts, Trends and Emerging Practices, Tailoring Considerations and Considerations for Agile/Adaptive Environments.
>> An exclusive chapter on role of Project manager. This chapter on Project Manager will cover the key concepts about core competencies, expertise, leadership skills expected in leading a project.
>> Approaches for Agile : every knowledge area will be inclusive of a section with a the title Approaches for Agile, Iterative and Adaptive Environments'. This will , detail the integration of agile practices in project backgrounds.
>> PMI Talent Triangle™: PMI spells the details about the technical skills, business intelligence , and leadership considered the key skills for success. It is also known as Talent triangle.
Reference source: http://www.examspm.com/2016/07/16/pmbok-6th-edition-release-date-changes/
https://www.pmi.org/pmbok-guide-standards/about/current-projects
http://www.pmi.org/certifications/types/project-management-pmp/update
https://www.pmi.org/pmbok-guide-standards/foundational-standards-exposure-draft
https://www.pmi.org/learning/training-development/talent-triangle
Read More
http://www.pmi-ksa.org/wp-content/uploads/2017/03/Stakeholder-Management-and-Conflict-Resolution-Course-Brochure-3.png
The biggest challenge in any corporate or company [big or small] is conflict management. Most of the professionals as part of the human capital are admittedly millennials and the most worrisome aspect is their psyche. This generation is simply intolerant or less tolerant. However talent they might, being a bigot is the last thing a Project Manager want in the team, the delivery is not going to happen. No project has ever delivered by one person. It's a team effort. The team has to be open to each other and are to criticize the ideas but criticize the person. That's a very line as differentiating a person from their thought isn't easy as put. Many tend to take it personal.
Another challenge is that most of the people don't have common objective. Or the vision is not the same for everybody. The same thought can be perceived differently – just like half full and half empty. We tend to see things differently looking at the same object. So this lack of sync in project members adds to the conflict. Hence people at different layers in a project need to be in the same and understand one another. This, of course, is easier said than done because there is something called residual anger that becomes a huge bottleneck. There could be a bitter rub in the past project or some engagement and human by nature are egoist. Hence, in a professional environment, we have to conduct professionally setting aside personal differences.
How to fix when we have multiple stakeholders [internal stakeholders]?
People should know their boundaries. [It is already mentioned that they must have common objectives,]. There might be a QA manager in the development team. Though the QA Manager identified some issues in the development, it will not in in the person' premise to fix as part of the common objective. Rather, the QA manager must escalate to the Dev Manager who must attend on the fix. The conflict arises when the QA Manager tries to solve the Dev manager' problem out of enthusiasm or interest or urgency or reason conceivable. But this is unacceptable. This will cause chaos and conflict in the system. Unless they are the owner of the problem, they should not solve the problem. In a professional environment, if every profession tries to solve every other problem, that itself will create conflict because different people will different strategies to deal with problems and manage project. The need of the hour then is people at al layers must be organized – they should their mission, vision, boundaries and roles & responsibilities.
In a complex project, conflicts are common, and this where the project plan plays a critical role. The project plan helps in communication plan – as how as stakeholders – must communicate with each other and the frequency of communication and manner in which information can flow back and forth. The moment people start to respect their project plan, then there is less chances for conflict. Sometimes we may need to set back and view what the plan states. T There might be moments when you may have to listen to your instincts. Before the project started, you might have agreed to do, and by now looking the project plan, you may not be on track and even lag. Whether you are over boarding or under. Whether there burn rate is more as compared to the efforts or within control. Going by experience, the burn will be more. That's why you may have to sit back and look back at the rule of engagement drafted at the start of project initiation for greater clarity.
The boundaries for the stakeholders too must identified, well documented, and respected. Thus will avoid inference, intrusion and encroachment. Thus when there is greater collaboration and cooperation within the team is paramount to keep the stakeholders satisfied.
Read More
img source:
http://www.wns.com/Portals/0/Images/HeaderBanner/desktop/933/15/Management-team-HD_LR.jpg
Coercive Style –
This style if project management is possible
when the project manager is technically and functionally knowledgeable enough to give the detailed direction to the team. Though there is not much risk to the project in this style, as the project manager has all the details to the last very point, many may not agree with this style. As the solution is provided by Project Manager, team may lose interest after some time with this project Manager. In this style of project management, there is no or less chances for innovation. This style will fit in some mission critical projects in water fall methodologies however this may not go well with Agile methodology as everyone should own the responsibility and accountability of the delivery made by the project team
Authoritative Style: In this style project Manager gives the direction to the team however team has space to come up with the solution and implement the same. Project Manager has complete vision of the project and helps the project team to understand the vision and let them to execute the same. In this style project team gets assistance and guidance. In this case project Manager needs to have very good functional and some technical expertise to exercise this type of management style
Affiliate Style: In this style project manager is more friendly with the project team and also takes care of they needs including the career goals and personal needs. In most cases when the team has right set if technical and functional skills where the team needs very less guidance from the manager on the project delivery this style will fit aptly.
Democratic Style: In this style everyone in the team has a say in the project execution and planning. In this case to arrive at the proper project plan, it takes longer time as everyone in the team involves in the planning and at times its very hard to come to a conclusion when more than one people have different opinion.
Coaching Style:
Any project Manager is required to play the role of coaching at some point in time of the project execution. This too comes along with democratic style where project manager encourages the project team even in their times of failure. This skill/style is more required when the project team is inexperienced and needs more hand holding.
We have gone through the different styles of project management, and its clearly visible that we may need to exercise different styles at different phases or times of projects. Depends on the complexity, maturity of the team, stakeholders we have to decide what type of style we should exercise..
Read More
Role of Project Manager Vs Different Cases of Project Types
img source: http://www.projectmanage.com/files/PM-certificate.jpg

Here I would like to share some of the project management styles that would be effective in certain environments. We can consider some of the common project environments and what type of project management style will go well with those situations
1. Customer is well organized (Clear Scope, fixed time line & Efficient project Teams)
This is very ideal scenario however this may not the case in most cases but there is some challenge if the project team is not engaged well, there is high chance they will lose the interest which will damage the work. So in this type of environment Project Manager needs to be more organized and more people -centric to manager for the project to be successful as the focus needs to be there on the people more (in terms of engaging them well)
2. Difficult Customer (Scope changes, Demand fixed timeline & Efficient Project Teams)
This is most common scenario which we can see in most of cases. Here challenging part is stakeholder management and clear communication mechanism should be in place. In this case Project Manager needs to be commanding and have control over all the stakeholder to ensure that all commitments from different stakeholders are honored on time. All communications to be strictly followed and any deviation to be communicated and rebaseline accordingly upon the approval of the respective stakeholders
3. Difficult Customer (Scope changes, Demand fixed timeline & Unorganized Project Teams)
When both Customer and Project Teams are not as expected, then project manager's role become even critical and Project Manager needs to implement almost all the project management principles strictly in all phases of project execution so that he/she can bring the predictability of the project to the stakeholders. So in this case for sure Project Manager needs to be trained in Project Management thoroughly to reduce the risk to the project.


Read More
NO. The title was coined deliberately to draw your attention. But the layoff and downsizing news is all over the media, especially IT sector, and some in the industrial sector too. During the appraisal week, its no surprise to hear about the pink slips. No performers has a place in the team. Typical chopping off the deadwood. Some companies follow clearing of bottom 10-20 percent workforce, but the figures read in the media seem to bamboozle as the layoffs is by hundreds and thousands. Accept the fact the market has changed. It's a buyers' market, and talent alone is spotted. Rest is not even counted.
Companies strategist by shrinking the workforce to keep the focus on their talent pool. Companies are increasingly scrutinising their human capital to compete, especially, in niche technologies and that's when the certifications from reputed governing bodies really make cut above the crew. There was a time, when hiring was made on a particular technology or expertise. So if you are good in conventional development particularly waterfall methodology, then the typical hunt is for the profile fitting the requirement. Nowadays, even the profiles needs the resume revived has to be mixed-bag. Will this resource help us for an agile based project since the experience weighs heavily on waterfall? And that's why and where the certifications count. Mentioning experience in a particular stream of technology won't suffice. You need to be accredited. And that gives you the recognition to be at least considered as a candidate. PMI has its own certifications, of which PMP is their flagship, but the PMI-ACP has gained traction these days to lend the stress on your agile expertise.
Now you might question why the 'flavors'? These days, project managers are expected to code. The managing, leading, supervision is the very job description, but coding has also become the minimum expectation. If the project manager starts coding, who will manage the project? Its an interesting poser. The project manager will have to manage time as well to apportion some for coding. It is something added to the job profile. Unless you are proficient in coding, how will can you assess your team' productivity, or even trouble shoot by rolling up the sleeves when needed.
Resources must be so flexible that they can be placed anywhere – doesn't matter what is the technology. Be it java or dot net; be it water fall or agile; be it proprietary of open source. And the expectation set is very clear: the quality cannot be compromised, and the learning curve cannot be steep. Mostly, its on the job, or beforehand.
Its tough. Yes, it is. 'when the going gets tough, the tough gets going'. So the shine of the verifications has not waned. In fact, it has become more of a necessity to possess, and the more you have, more are the chances for you to be identified and after that the interview process takes over. Even then, you will learn that all you spent in the time of certifications has made you more confident in facing the panel.
Good luck.
Read More
Courtesy of the image:
goo.gl/gQkZtL
The tongue has no bones but it can break bones. You heard it before, now hear it again.
"Three things that never come back; the spent arrow, the spoken word and the lost opportunity" said William Gregory Paige. So we ought to be careful with the choice of words and its utterance as well. The tone and modality matters too.
At junior level, when cant brook no dissent, seniors must even be even more careful when wielding with words, a word spoken out of line can mar and make matters worse.
When tempers flare, this is expected when people of different opinions are around, even the put a leash to your tongue so that you don't end putting your foot into your mouth.
An agreement that has be signed didn't see the ink on its paper because there was a someone said something. Eventually, business suffers? People suffer.
In a fit of anger we throw a volley or words only to become remorseful for what was spoken cannot be swallowed not the hurt inflicted become can be reverted to normalcy. Something in life are irrevocable. At some point in time, we all have been guilty.
Recently a co-worker walked away because the superior screamed at her in full force on the floor with everyone watching. Human dignity won't allow its self-respect to be stepped like a door mat. Collecting herself and whatever leftover on the table, she quit on the spot and walked out. That's a typical lose-lose situation. She was a performer always ahead of her timeline and never failed to deliver, something she made or said sent spark flying and the senior manager just lost it. The composure crumbled like pieces of cookies. It would be unfair to say that a replacement is impossible after all no person or position indispensable. But when you are in a team, and develop a rapport build a reputation and there is chemistry when you know ell to count on the performer, find another one to fill that chair is just impossible. Let's accept that.
You can do the 'what went wrong' will be more as post-mortem, but there are two bruised souls licking up their wounds, corporate or conglomerates – they are still humans bundled with emotions and touch a raw nerve and there is an explosion. In this case, had the superior handled with more care checking the temperament, that's questionable, the firecrackers could have been avoided. Instead of giving into your emotions, rein in and even reason. The employee that walked was was someone on whom the company had invested time and money in the form training, mentoring, grooming and upskilling, and with one word that turned toxic, would torment the superior no end. Eventually, all things pass but some take quite a bit of time. Like the say there is light at the end of end of tunnel but no know how long is the tunnel. Like, this will pass but the timeline cant be put in days or hours.
To become a better you, take note of what gets you offended quickly and never go there or let it come to you."
― Israelmore Ayivor, Become a Better You
Read More
Automation is almost everywhere, and head more in the IT sphere. Of course it started from there and soon spread to other industries. It wasn't a question when they are introduced in software industry, especially in testing. It was more about the replacement skilled hands good at manual testing. No matter how good you are testing, there is a slack on everyone as the day wears out, human fatigue, wear and tear is all part of the daily rigor, but for a machine that's lifeless and programmed to perform complex and complicated work, there is no such fatigue except the glitch, which the engineers anticipate, preempt before deploying into production.
There is flip side into automation but the benefits far overweigh manual testing and hence the job loss. With automation taking over as a technological drive, it was only a matter of time before manual testing would replace men with machines. That's the reality and sooner one reconciles and find alternatives to stay relevant, and required there is less to worry about pink slips.
It is a technique that was devised way back in 1990s by two engineers working in Motorola to improve the quality by decreasing the numbers of errors that might occur. It is basically about identifying the causes of the errors, and systematically removing there errors, so that there will be not any recurrence. The quality engineer follows management methods based on experimentation and observation and analyse their findings through statistical methods.
The higher the probability of reducing the errors, then higher will the profitability to the organization. This was the underlying principle. This practice created a specialized pool of talented people who have an eye of detecting the flaws and direction solutions to fix.
They follow a step of methods that sequential in inspecting and identifying the defect to create a defect-free product. Statistically speaking 3.4 defective features per million opportunities means 99.99966% of all opportunities to produce some feature of a part that are free from defects. That is six sigma in a nut shell.
Six Sigma Green Belt Certification
Couresty:wiki
DPMO is Defect Per Million Opportunities. From the chart, it is evident the desired six sigma level is 6.
Along with the various level of identification came the expertise with in a person to handle six-sigma related projects and to evaluate their expertise, karate belts like yellow, black were used to identify the skillset of the six sigma professionals.
The Six Sigma Green Belt professionals are generally employees who are involved with maintenance of Six-Sigma as part of their job responsibilities. This does mean that this is their only job but one among many parts of their line of work. Six Sigma Certification Online is very much possible as training centers provide different modes of imparting knowledge transfer: Instructor-led Classroom, Instructor-Led Online Class and E-Learning.
There are many benefits of Sig Sigma testing, some of which are highlighted below:
Improved quality: when Motorola initiated in early 90s, it almost went unnoticed. Jack Welch made it popular when he announced the annual results and heads started turns to Six Sigma and more companies followed suit.
Increased ROI: As mentioned above, higher probability of reducing the errors leads to greater profitability to the organization.
Greater Customer Satisfaction: It's a win-win where both the stakeholders are happy: the client and vendor.
Employee Recognition. The employees who worked in bringing the turnaround by tightly controlling the defects deserve due appreciation and accolade.
Read More
Does artificial intelligence fall under the ambit of IT services? Yes, so long they are used for IT related projects and programs. Automation is again big time in the software industry. Check out and you will find them more IT-services based.
Failed computer replaced during U.S. astronauts' spacewalk [source- Reuters]that doesn't speak of IT Service Management? News like and a horde of such articles and news items in the public domain only stresses the importance of IT Service management.
Who will manage the IT Services?
Of course, IT Service Management team, that could include IT System Managers, IT Administrators, System Administrators, IT Quality Specialists, IT Audit, IT System Analysts and Quality Control who are either responsible for streamlining the IT Systems or part of IT Service Management team, Quality Assurance teams responsible for software and infrastructure.
Who will manage the people handling IT Services?
The reiteration IT Service management is because there is no sphere of our life which IT has not shaped up. IT is ubiquitous. It's almost everywhere. So you need people who are skilled in managing and handling IT systems. The need for ITIL® Certifications is more as a test of competency and validation expertise in handling critical scenarios. IT Service setup can be simple or complicated, and more often not, the complexity varies in severity, and you can take it for granted that any IT System will be complex. Hence, most companies prefer skilled people with experience and rich expertise in entrusting the systems. Just like mirror servers, company don't prefer to depend on any particular team, rather they prefer a mix of teams who can be deployed and pressed in to service should a situation warrant. This is the very reason why the ITIL® Certifications have gained prominence in the recent times as professionals start at foundation level and then move on to the intermediate modules – which can be either Lifecycle modules best suited for professional pursuing management of services and the other is capability modules, which is apt for professionals preferring the process, and the next level of certification is the MALC ( Managing Across the Lifecycle) and clearance will lead to ITIL Expert. So given the mix of management and process in the intermediate levels, companies also use a judicious mix of people capable of handling scenarios pertaining to management or process or both.
Who will maintain the IT Systems?
It is an interesting poser. Maintenance of IT Systems need not be the same as the one managing the IT Systems. There can be a dedicated team exclusively for IT system maintenance. The prerequisites, qualifications, certification and validation in terms of capability and competency remain the same. Maintenance is a critical and crucial as managing. In case of any faulty issues or malfunction, troubleshooting will be taken care by the maintenance crew who are always on standby. Expecting the unexpected is a good maxim and mostly follow b all the companies that have deployed IT Systems. There is also a misconception that IT Systems pertains to the software industry. The perception should 'wherever IT Systems are deployed', it calls for managing and maintenance of IT Systems.
Read More
The human capital, with the exponential growth in population, is immeasurably huge. Today the talent pool is just terrific. Paradoxically, the skill gap persists despite the overwhelming numbers of resource. The issue, as always, is the fitment. The question is: do you fit? An organization's needs vary from time to time, and that's why the insistence of skills upgrade. Stopping at a place in today's pace Is walking backwards. That spells something about the competition – which means you have to have always in your guard, keep your eyes and ears open and be ready on your toes. The physical attributes aside, the mental faculty needs to be brushed up and stepped up. Now comes the key question? What are your skills? Everyone is gifted with a primary skill. Problem is we don't know what we are good at. Really! We just follow the crowd and flow with the tide and knock on doors that have good opportunities – that pays you well offering good positions. So it's more about aligning your skills towards the direction of boom and bucks.

Have you ever tried to identify your own talents or primary skills and pursue a career where you can flourish given your natural abilities and gifted talents? Today, most of us want to try our hand in IT. Why? Because it pays handsomely, and the scope is just superb. What if you are good at writing? Or painting or fixing wheels or sort or any other vocation? Sense of job satisfaction is a far cry these days because our occupation is marked by demand in the market. What happened to your skills? Either untapped or unaware.
So how to identify your skills?

• Whatever you can do with relative ease and keep motivating you keep going.
• Whatever you enjoy doing
• Whatever people come to you often for aid/assistance/assignment


Once you know what you are really good at, nurture. Try getting advice from peers and superiors. Mentoring helps. Remember, there are primary skill and secondary skills. In today's competitive world, you need to don more than one hat as a performer. So learn more skills. Become multi-talented. Versatile. And that's makes you more in demand, rather than following the demand of the market. Make them come to you, instead of you approaching them. You know well where lies the bargaining power. The one to give the most job satisfaction is the one you really enjoy.

the banner image is courtesy:
https://fthmb.tqn.com/K4p9sYNv64xiv9K_09-d9nm3Q3I=/768x0/filters:no_upscale()/about/GettyImages-464891997-57bb10823df78c8763c5fa4f.jpg
Read More
Problem is an unwelcome situation that has to be overcome. It is something we must deal, and solve. A solution that should purge the problem from persistence and recurrence.
Incident, is an occurrence. It's more specific and confined to something that's happening.
While problems and incident are different, the similarities lie in their potential to trigger trouble and difficulties in our scope of work. The hardships imposed could very unsettling.
Let's gets both these terms in a project perspective.
Incident management and problem management are critical areas to be concentrated and contained for the smooth functioning, streamlining, and success of any project.
Incident in a project mostly refers to a particular happening. It can be at a task level to a module level, whereas problem can be across the project and same problem can be encountered in many phases and many parts of the project cycle.
Incident management and problem management are by itself exhaustive and quite complex. The severity may vary but every incident or problem calls for a thorough identification, analysis, solution and implementation. More than the fix, it's even more important to avert recurrence. If there is Recurrence, then the fix or solution was only provisional and not a final resolution.
Incident management
The primary aim is to identify the incidents which are adverse in its impact, develop the fix, test and deploy. If the incident severity is high, then the concerned stakeholders should be 'on-call' till issues is resolved. For sure, impact analysis will be conducted to ensure the fixes deployed are successful.
Problem management
Problems ideally states that 'system doesn't work the way it has to'. So steps to recreate the problems will be enumerated to ascertain the validity and then identification of the root cause – using methods like fish-bone analysis etc., fix the bug (problem), conduct impact analysis, deliver and deploy.
Sometimes root cause of incidents can be a part of the problem and that's how they are related.
You can get to understand more in-depth by enrolling for Project Management (PMP®) Courses.
For more details on PMP® Certification training course, click here.
You can also know more about PMP® Exam cost and how to apply online for your information, Project Management Professional (PMP)® is based on A Guide to the Project Management Body of Knowledge (PMBOK® Guide) —Fifth Edition.
Courtesy of the banner image: https://i.ytimg.com/vi/Ipb8Q7S0WTQ/hqdefault.jpg
Read More
The HI-B visa creating a ruckus and protectionism playing it out in the front with full force, the parity in the pay that reckoned to be lopsided, the crunch now will be on the talent as the metric has been set for the minimum pay – be it native or foreign workers. Still, there exists a gap between the available with the desirable. The numbers simply don't add up to it. The reason why foreign workers were hired was to offset the numbers. Jobs were there in numbers but hand were fewer. With the new change in hiring policy and severe clamp in the Hi-B policies mainly aiming to guard the interest of the citizen.
Alright, enough said about safeguarding jobs of residents. The question now would be "are you employable?" as one of the leading online education service provider, we regularly conduct boot camps, workshops and training mainly to equip the professionals/participants in enriching their knowledge base, and confidence level in order to become capable of becoming counted first as candidates and then crack the number of interview rounds to be make it on top as 'employee'. The grind is difficult. Its talent alone that takes you to the top of the heap. Remember, there is no shortage of resume, it's the skill that suffers a shortage. The demand-supply is always skewed and very rarely have we witnessed the demand surpassing the supply. More often, vacancies remain vacant for want of the right talent.
You are an amazing resource – just showcase it. Most of us are unaware of our true potential. Tap it. How will you when they are hidden. That's when mentoring helps.
Consult . Especially the ones you respect and value their opinions.
Mentoring. Everyone needs a mentor. A guide to show the path and lead them on. Not everyone can become your mentor. There has to be a connect and chemistry, the one who earns your confidence and you repose faith in them to groom and guide you.
Identify your natural skills. The ones that comes to you naturally. May be writing is your forte, or painting or some sports. Every individual is gifted with some ability. It's all about sighting and sprucing up. Remember, that's your primary skill.
Whatever be your chosen field, unless you excel and exceed expectations, you talent remain unharnessed. Certifications help you to amplify your skills and , get the doors opened. Talent is what takes you further to the top.
we value your feedback and your comments are important to us. Please post it to info@icertglobal.com.
banner courtesy: https://businesstalentgroup.com/wp-content/uploads/2017/05/post-merger-integration.jpg
Read More
By the time Beethoven was in his prime, he was deaf. What about the greatest music compositions? The innate abilities will somehow find its way.
The creations are unique and unequalled. That's the beauty of life. Mortals can be so different. The law of nature is such that any shortcoming or deficit is made up in its own way.
I am reminded of the story when one night a blind boy walks beaming torch light in a dark lane. Two boys who happen to walk that way guffaw "why are you lighting that torch when you can't see?" The blind boy replies "the light is for you to see. I know this way well." Stunned, that smirk on their faces was wiped off. That's when they realized their stupidity and respected the blind boy.
How many of us think street-smart till someone physically challenged humbles us with their human dignity. Remember Hellen Keller's emotional outpour "I cried because I had no shoes until I met a man who had no feet". It's awe-inspiring. Every individual is incredibly talented.
In this company where I work, the most incredible and impressive aspect are the opportunities provided for the "Differently-abled' people. I shook hands with that new face and question about his native and he responded through gestures and sound "I have hearing problem and speech too" and for a moment I stood there transfixed. I warmly shook his hands and mouthed a "pleasure meeting you" and never miss to greet him whenever our paths cross.
When the CEO announced the top performer for the month, , it was that person who went to collect the gift and certificate from the CEO and beamed me huge smile flashing a V sign. Moments like that can make one emotional. Oh yes, I was incredibly happy for him. Despite the physical difficulties. the sheer courage to overcome and become one among the equals. Call it fortitude. That moment of glory is frozen in my memory. They have to complete like any of the employees. My HR confided that we have many such 'professionals', An individual career path is carved and can carry oneself with pride as being 'specially and significantly' abled. And deliver too.
I was reminded someone saying "life is like a chess board. We cannot get into a white square without crossing the black". Pearls of wisdom from all the corners of this place that enlighten me and continue to do so.
You don't have to enlisted in the fortune 500 or rake in millions as turnover. In a small way, you still contribute to the society by hiring people who are 'specially-abled' and qualify to be recruited. To me this wasn't just benevolence or CSR, but very noble to 'have such a heart' to that you don't have to big shot in business – just a big heart will do. Awesome!!!
And the company I am associated is iCertGlobal.
Divya works as Business Manager, and is actively involved with NGOS and charitable institutions. Divya actively contributes to our blogs .She loves arts, music and fond of street-food.
Read More
The certification is no assurance of a 'job in waiting with wings spread wide' and not a down or flip side of certification –its ground reality. Surely and certainly, PMP® does equip you with the knowledge considered essential and emboldens with a positive spirit to take the 'corporate bull by its horn'. Given a choice would you want to flaunt your certification or your crazy pay check with incredible numbers? My take? Simple: a judicious mix of both. It's left to the discretion of the individual in the given circumstances to highlight which but there have compelling circumstances with dire straits in trying to cloak the pay over post. Market sentiments reek stronger of the smell that emanates when one reads headline as like 'Certified PMPs earn 25% more than non-PMPs*. It can be dismissed as subjective bereft of substance but the market seems to buy that by gorging the plate dirt clean with no leftover. Such is the frenzy with respondents react in this space that any such comparison is lapped and when numeric data are inserted to drive home the message, the market feeds on it and never dumps.
Possessing a certification in not just a cosmetic facelift; it's all about cognizance. It stamps your understanding of PMP concept in measurable data good enough for interpretation and thereby allows validation of your profile that's close to correct. Globally recognized and demanded, the PMP® certification course is an accreditation clearly demonstrates you have the experience, education and competency to lead, manage and direct projects. PMP is a definite differentiating factor to distinguish you from peers. Very seldom an advertisement these days is placed without mentioning PMP as a mandate of skill and talent acquisition. A certified professional earns for sure 10k dollars more as compared to an uncertified one. You are better with it than without.
image courtesy: http://static.wixstatic.com/media/2f0c9b_37bffb39c63c4266bbd0c51d8f31119c.jpg_srz_980_444_85_22_0.50_1.20_0.00_jpg_srz
Read More
People are leaving. Dropping off like nine pins. According to the Bureau of Labor Statistics, stating he the people who quit was at 2.2% which translates to 3.22 million Americans. The highest seen since February 2001.
Does it impact the companies when employees leave? It depends on who is leaving. If it is a top performer, then it might rock the boat
No Scarcity In Skills
iCertGlobal has faced a number of challenges, but never struggled with talent erosion. The ability to anticipate and manage expectations is one of its cornerstones. The company has risen in headcount steadily – not in leaps and bounds, but steady growth, just as their bottom line. "From that simple set-up with few heads" acknowledged their CEO Irfan Sharief "to where we stand today, I would say we have grown in numbers, increased our technology space but never compromised on core principles."
Attrition Low. So what's the big deal? That speaks a lot that fails to meet the eye. For an industry that's known for poaching talent, it speaks a lot about the stability of the company.
It's not a story by luck or chance that a company is started and survives and thrives in the digital transformation age when competition is fierce and you need to more than firefighting tactics. It's one of audacity and ambition.
So, the challenge always is to enroll the employees in your mission. Unless, there is a buy-in from the staff, things will stall.
Pay, Passion, Or Profession
Why do employees stay or quit? The same reason can be cited for staying or leaving – the corporate culture, may be suiting or stifling. Again, subjective. The likes and dislikes vary from person to person. As a professional, what drives you to work? Pay, passion, policies, principle, or perks or any other factor. It could also be the same for you to stick on. It may be difficult to pinpoint. It is imperative to retain key talent. Looking at workforce, some have chosen to stay since inception.remain since inception.
What makes them stay? This is a place wherein every hand is 'deemed' indispensable and the philosophy of the 'leader is as good as the team" is perfectly embodied in spirit and letter.
The vision is to reach out to everyone wanting education – the level doesn't matter. It's the willingness to learn. One of the reasons to switch the knowledge transfer to electronic mode apart from connectivity is cost. When education became expensive, affordability raised too many concerns and the drop-out rate increased. To curb this drop rate and encourage to enrol, e-Learning met many objectives. It was swift in reach, affordable in cost, and powerful as a platform. And who will deliver them? Not robots? So, it becomes even more important to retain the staff. Never undermine the check on attrition. When you take care of your employees, they will take care of business.
image courtesy: http://smallbizclub.com/wp-content/uploads/2016/08/Alarmed-by-Employee-Attrition.jpg
Read More
An award — for the Accomplishment
iCertGlobal was back in the news bagging their second award in the year.
During the International Achievers Summit, 2017, convened last week, iCertGlobal was awarded the Business Leadership for their outstanding contribution towards progress and development in the educational segment. The selection committee for the award included the Chairman-ASEAN Affairs, Thailand, President-IB Alliance, Russia, Vice-Chairman, Indo-American of Commerce (IACC). iCertGlobal emerged as the winner after a close scrutiny in terms of excellence in commitment, market strategy, business potential, financial stability, innovation and leadership outclassing its peers and rivals.
As one of the thought leaders and pioneers in Edtech Industry, iCertGlobal was acknowledged for its influence and involvement in shaping the career of many professionals by its dedicated drive to up-skill and thereby close the skill gap.
"The Business Leadership Award by the International Achievers Summit is a telling testimony of iCertGlobal's outstanding performance and contribution in augmenting and enhancing soft skills of professionals in the region."
Participating in the event that was graced with Diplomats, leading lights from various industries, other dignitaries and hundreds of delegates, Irfan Sharief remarked "we need to reinvent constantly and continuously, to stay relevant in this market where people compete for mindshare. We are pleased to receive the award and humbled by the recognition. It will be an honor in carrying the expectations forward."
iCertGlobal, is one of the leading professional certification training providers, offering several programs to corporate and consumers. Based out of Houston, Texas, US, and operations in UK, Australia, APAC and India, iCertGlobal has a global imprint across the globe.
Microsoft, one of the major corporate, among many has partnered with iCertGlobal in recent times for nurturing more talents.
Success Streak
When queried for the success in winning this award, Irfan remarked "we have upgraded from traditional teaching to technology backed learning, but offer the choice to the customer to decide on the mode. As compared to the physical learning and current training, there exists a huge gap. Our job is to bridge. From classroom training to eLearning and then Instructor led Live Virtual classes, the customer has many a choice. Be it blended or dedicated mode, we strive to offer the best and scale as much as we can by staying competitive in cost, and to pass on the benefits to our customers. It has been a rewarding experience so far as we have never stopped in our efforts to strive and scale."
iCertGlobal conducts professional trainings on varied and diverse list from Project Management, Service Management, Quality Management, Agile & Scrum and Niche technologies. They are active in both B2B (Business to Business) and B2C (Business to Consumers) models, and successfully trained more than 75,000 professionals with more than 3,000,000 quality hours of active training, spread across strategic locations like Malaysia, Singapore, Dubai, Abu Dhabi, Saudi Arabia, India, Australia, UK and US.
Irfan further asserts "our charts have climbed ever since commencing operation in 2013. We have seen variations in some regions, and managed to keep the sales steadily rise up. We never saw any slump so far. "
Some insights about iCertGlobal
About The Company
Website:www.icertglobal.com — — -Industry: EdTech Services
US Headquarters: Houston, Texas — Growth: up by 200%
Headcount :up by 300% — — — — — No of Trainers:300
No of SME 200 — — — — — — — — — Founded:2013
'What lies ahead of Successful run '
"Huge opportunities" noted Irfan.
Reminiscing the time of start, Irfan walked down memory lane "there are newcomers in the market with soaring ambitions. And that's inevitable. Just the way we started, there will be new faces trying to explore. Today, the customers are spoilt for choice, and competition is real hard to outrun and outclass. So, it's all about digging deeper and harder to keep pace with the changing expectations. What the customer want yesterday, may not remain the same this day. So in such a dynamic and volatile environment, one can't be complacent. So to be successful, treat every day as special and significant. Keep igniting yourself with innovation in customer service. That is the edge. That zeal and passion should never waver or lower. It might be trite but so long you compete with the best, burning as much energy and enthusiasm, we can be successful." iCertGlobal has posted remarkable growth year on year. On a concluding note, Irfan stressed "customer service is undergoing a paradigm shift. From my experience, it looks like the finish has been redrawn upfront to the pre-sales. You need to convince the client about your capabilities and move forward together. That's the way ahead."
About the Award
Achievers' World Excellence Awards
There are people in the society for whom circumstances, lack of resources and setbacks are no hurdles. These individuals are people of strong will and dedication. Despite all odds, these champions polish their lives so much in their field of interest that they stand apart in society. Having achieved great heights in their respective domains, these individuals need to be encouraged, hence Achievers' World Excellence Awards.
Read More