"The India Education Awards is a celebration of excellence "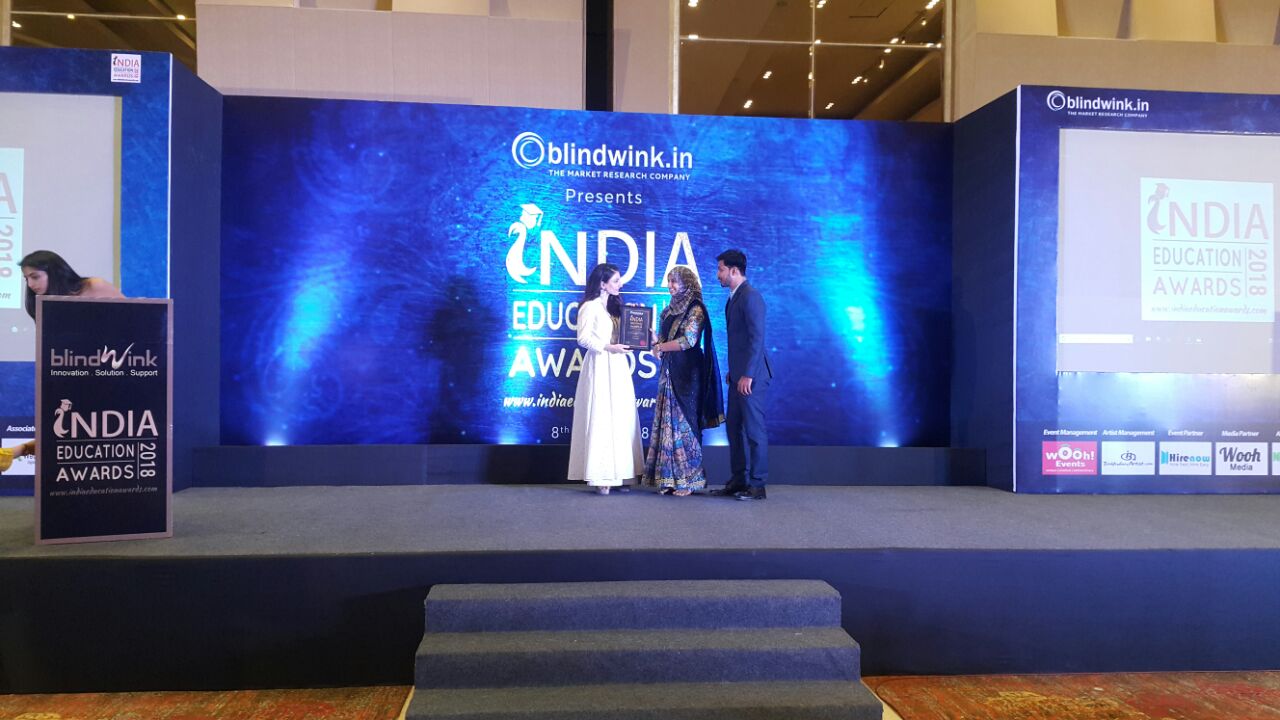 Awards are telling reminders – to let us know what we are and who we are.
iCertGlobal Pvt Ltd was presented the India Education Awards -2018 in a star studded ceremony on April 8, 2018 organized by Blindwink Solutions Private Limited. The India Education Awards 2018, conceived and initiated by Blindwink is aimed at felicitating excellence, reputation and exemplary work in the Education Sector.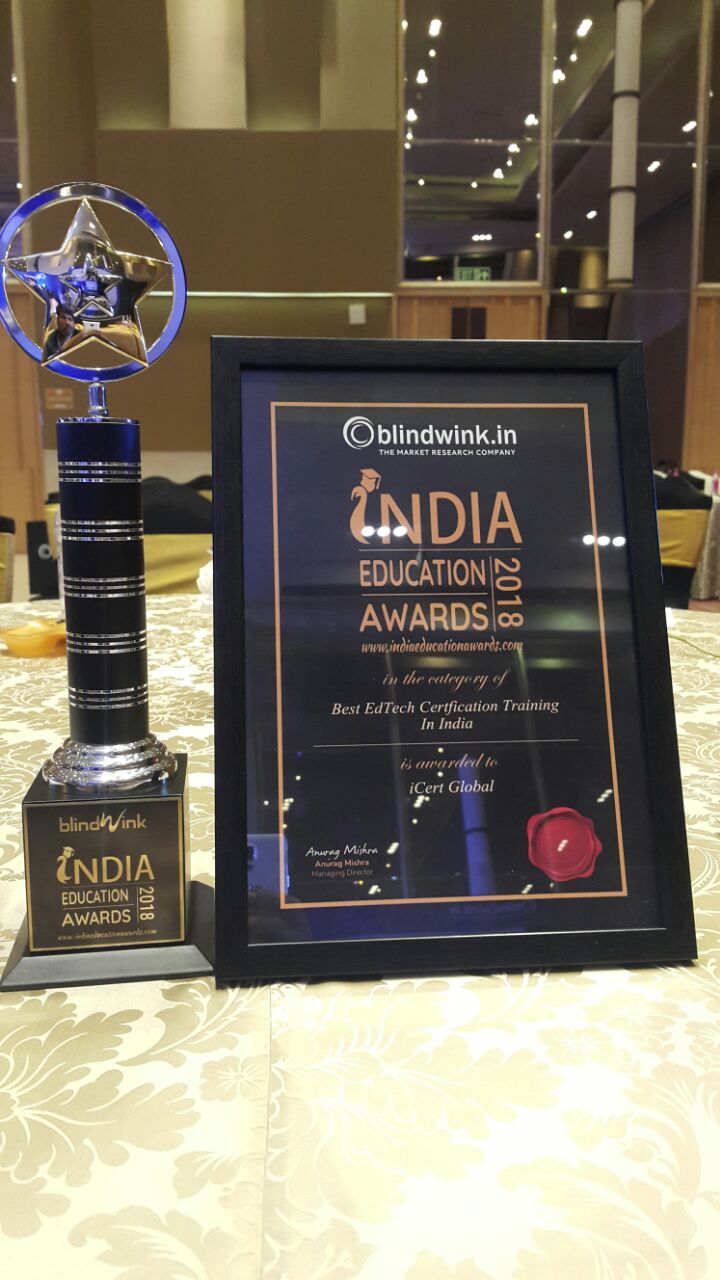 CEO Speak
"Awards are true inspirations that acknowledges to the world that we are worthy of recognition through our consistent results and outstanding contribution for all-round excellence in academic pursuits. We accept it as an appreciation of our continual commitment and dedicated service in the realm of education.
"We take this moment to thank our people and patrons; our colleagues and clients; staff and stakeholders. They are the ones to push the edge of the envelope, move the needle to beat projections and forecasts and continue to inspire us to strive to do better. Their dedication and support has contributed to our success. Our heartfelt congratulations to the team, and sincere thanks to all those who made this possible" said Irfan Sharief, the CEO of the company.
Company Profile
iCertGlobal, is one of the leading professional certification training providers, offering several programs to corporate and consumers. Based out of Houston, Texas, US, and operations in UK, Australia, APAC and India, iCertGlobal has a global imprint across the globe.
iCertGlobal conducts professional trainings on varied and diverse list from Project Management, Service Management, Quality Management, Agile & Scrum and Niche technologies. They are active in both B2B (Business to Business) and B2C (Business to Consumers) models, and successfully trained more than 75,000 professionals with more than 3,000,000 quality hours of active training, spread across strategic locations like Malaysia, Singapore, Dubai, Abu Dhabi, Saudi Arabia, India, Australia, UK and US.
---
Write a Comment
Your email address will not be published. Required fields are marked (*)
---