When is the PMP Exam Changing?
The PMP Exam is changing from January 02, 2021.
NOTE: CITING THE SITUATION ARISEN AFTER THE CORONA VIRUS (COVID-19) IMPACT, PMI.ORG HAS CHANGED THE PMP EXAM TO JANUARY 2, 2021

Important Dates to remember:
December 31, 2020: Last day to take the Current Version of the PMP Exam
January 2021: PMP Exam Change In Effect. It is the first day to take the New Version of the PMP Exam
Every 3 to 5 years, The Project Management Institute, Inc (PMI®) conducts research to understand how the Project Management Profession has progressed, the impact of emerging trends and how the responsibilities of project managers have changed.
The profession of project management is evolving and keeping that in mind, the Project Management Professional (PMP) exam is changing from 2nd January 2021. This will ensure up-to-date practices and equips project managers with the knowledge and skills they need to succeed in today's modern project environments.
Project management professionals need more diverse skills and approaches than ever before. The Project Management Professional (PMP) exam is evolving just like the Project Management profession – and the new PMP exam will focus on three new domains:
Content that spans the value spectrum, including predictive, agile and hybrid approaches, will be included across the three exam domains.
The number of domains will be reduced from five to three.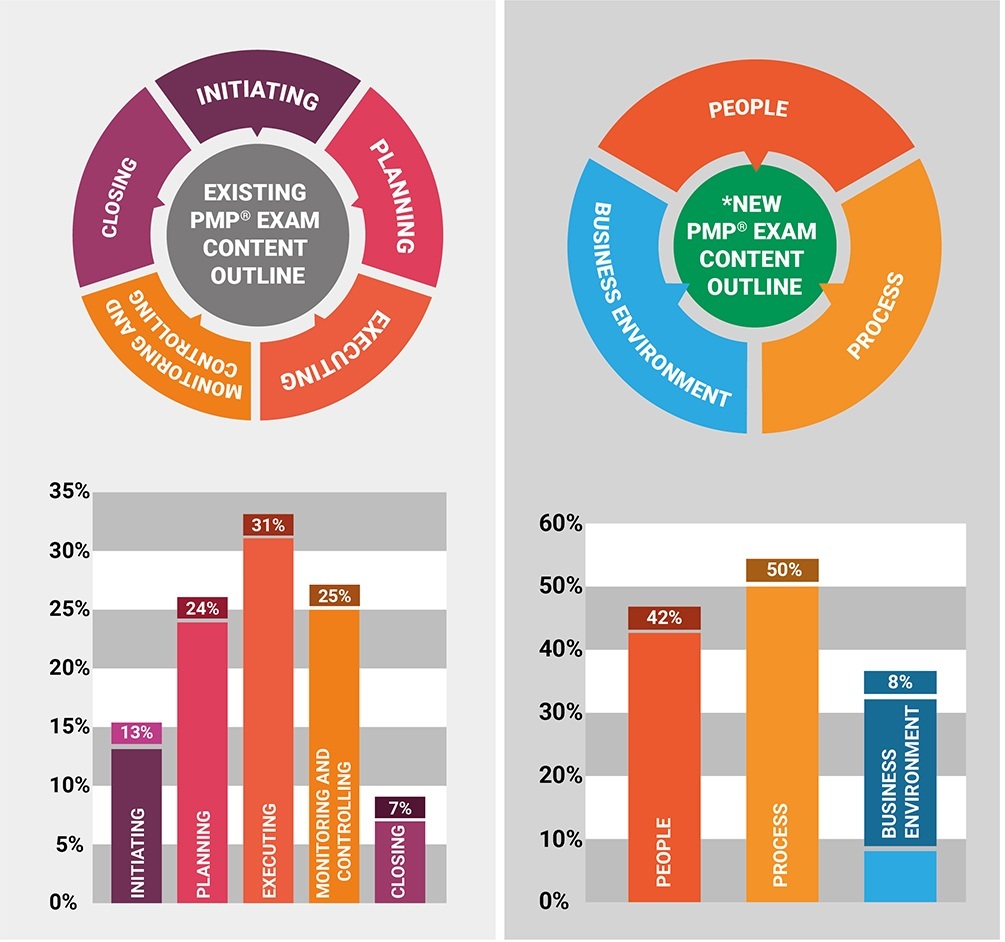 The New PMP Exam Content Outline will focus on providing a better reflection of real-world work experiences and practices across the value delivery spectrum to ensure PMP certified professionals are equipped with the tools they need to deliver results.
The new PMP Exam Content will cover both predictive (approximately 50%) and agile/hybrid (approximately 50%) approaches to project management.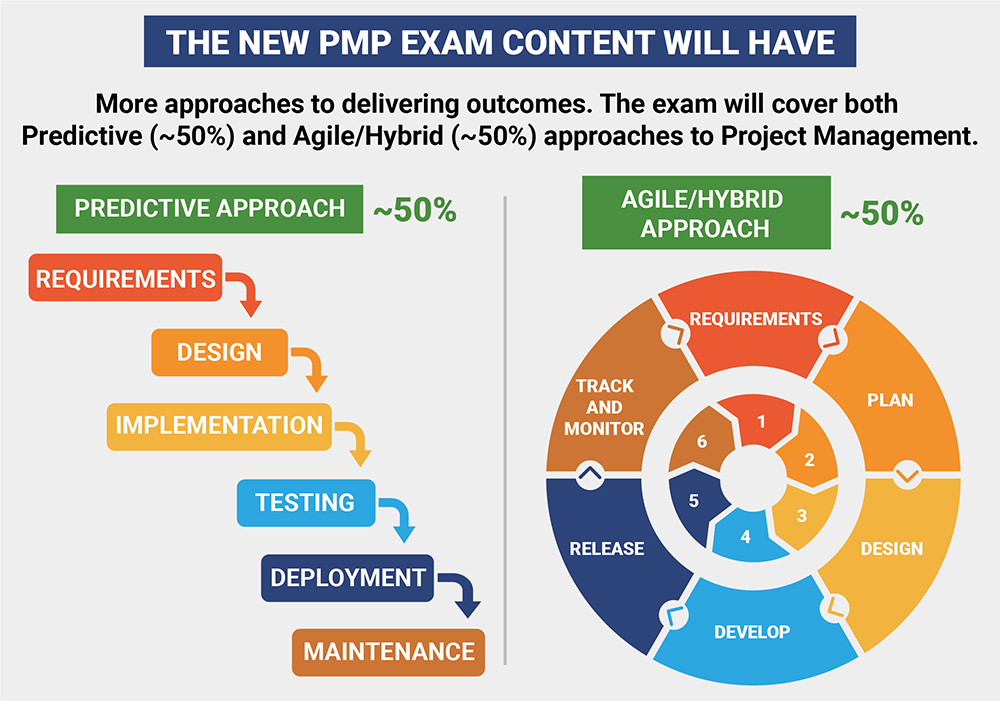 Domains aligned to real-life practices.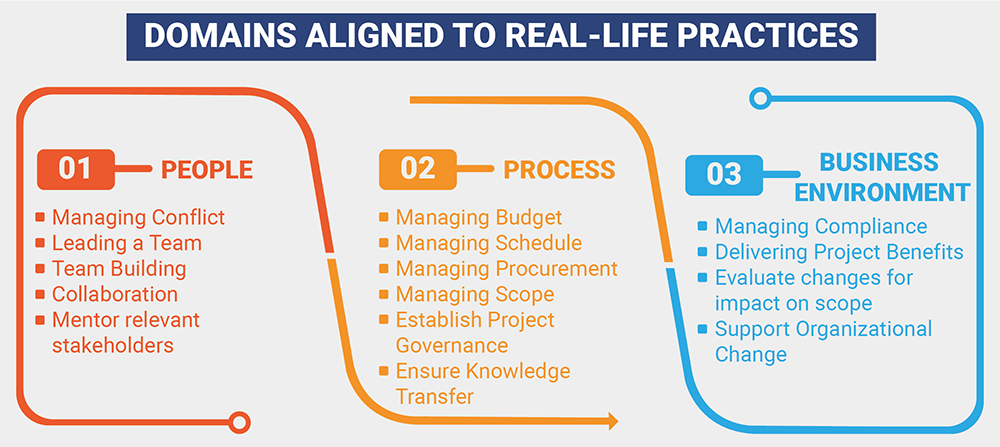 For more information on PMP Examination changes please email us at info@icertglobal.com or visit us at https://www.icertglobal.com.
As an Education Technology company, we are providing certification training courses to accelerate the careers of working professionals worldwide. We impart training through instructor-led classroom workshops, instructor-led live virtual training sessions, and self-paced e-learning courses. iCert Global has conducted training sessions in 108 countries across the globe and enabled thousands of working professionals to enhance the scope of their careers. We provide access to globally recognized certification training courses in Project Management, Quality Management, Business Analysis, IT Service Management, Agile and Scrum, Cyber Security, Data Science, and Emerging Technologies.
.
---
Write a Comment
Your email address will not be published. Required fields are marked (*)