We were classmates since kindergarten. And hung around together. Its our individual pursuits that led us into different league – and today as working adults we catch up good old times and reminisce about the days of yore. He is a seasoned professional, and the very title of 'Director' made me size him up and down. As small talk whittled and we started discussing about professional journeys embarked, certain details shared with me were just startling.
He is employed in a fortune 500 company, and has a dedicated recruiting team. For reasons known best to him, the discourse focused on the frustration of a recruiter. Now that beats me!! With the talent in the market, it must be a breeze in the park to shop – in fact, 'pick and choose'. "Far from it. Reality is grim my friend. I give a mandate to the recruiter team and from the heap of resume they receive, and after vetting with due diligence, I only get to pick 30. A number I set for myself so that the scrutiny is really stiff". Engrossed, I didn't realize the tea was getting cold but questioned "what's the pain point?"
"It's the fitment. The candidate must be primarily from our domain to be completely conversant, independently handle client, responsible for end-to-end to project implementation, and toss in portfolio management…." And I was muttering "be read to go to moon or mars in a days' notice", but he completes "and must be
PMP
certified."
Though he kept PMP certification to the last, it was very apparent that without
PMP
, the candidate wouldn't even be considered. The resume cast away as one among the many who couldn't make it despite the experience bereft the PMP certification.
Catching up from where we left last, this article will present our findings of the advantages with a PMP certification in terms of recognition and compensation and to summarize, the jump 0f 20% increase in salary. Consider these pointers and the infographics [sourced from Payscale, Glassdoor, salary.com, careerbuilder, Angel List, robert Half company],
By now, its evident every aspirant or practicing professional project manager knows what really makes the cut above the crew –
PMP®
certification.
Check your earning and see your salary soar. PMP certified professionals command a distinctive lead that's difficult to catch up in terms of salary. Easily a PMP certified professionals earns 20 % more than a no-certified


PMP® plays a pivotal role in marketing your profile. It matters much a how can grab the eyeballs and retain the attention. PMP is more than a selling point. When complemented well, it will be a slam-dunk.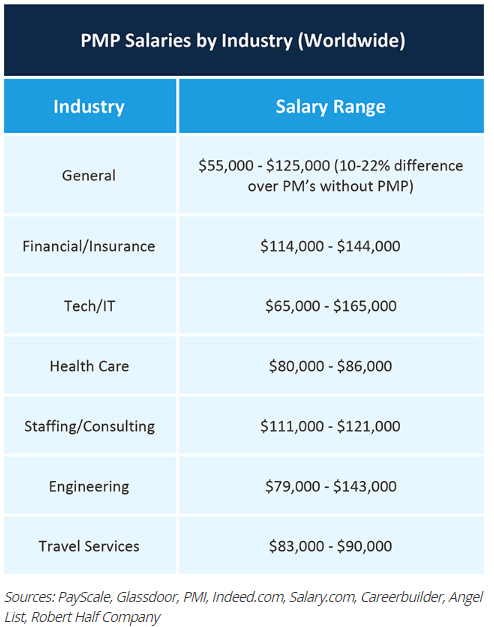 PMP® Certification holders are largely presumed to be conversant with the subject matter because of the stiff eligibility criteria, random audits and the tough exam wherein passing at the first attempt is deemed a major accomplishment.


PMP® proves you are a qualified professional and hence eligible to be counted as a prospect to lead projects and groomed to take up larger roles and responsibilities
PMP® provides job opportunities that are terrific because the number of certified PMPs is just a small number and hence you are in great demand


You get to work in challenging projects by virtue of the certification as it is a testimony to your education, experience and expertise.


It broadens your horizons given that PMP is globally acknowledged and instantly recognized. With every engagement, you broaden your skills and upgrade your learning.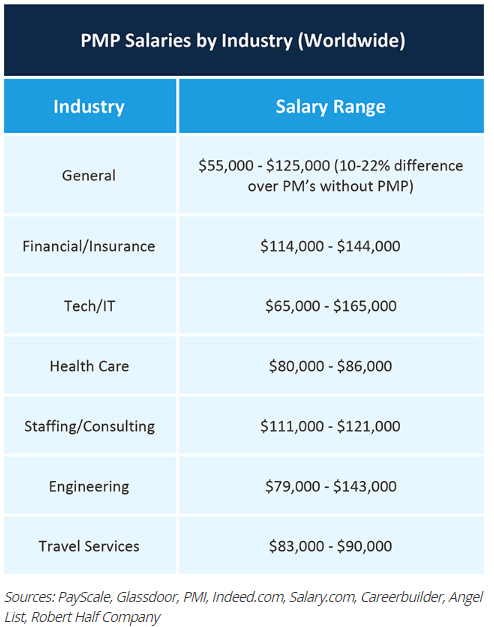 It benefits your employers who are keen about their ROI with an eye on the bottom-line. Remember, you are a true asset to your employer as you enable the company to complete the project within time and cost, of course leading a team and as a team player.
Now that you are become a part of the exclusive global community of
PMP
holders, the future is all yours. Steer your way through and chart your own course.
cover image courtesy: goo.gl/r5jSGU
---
Write a Comment
Your email address will not be published. Required fields are marked (*)
---